Wold named Feature Teacher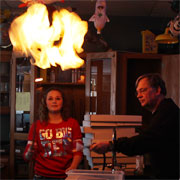 Science teacher Kip Wold has been recognized as January's "Teacher Of the Month" at Buffalo High School.
Wold has received this honor multiple times in his thirty-five years of teaching. He has taught everything from environmental science to general chemistry.
Wold said he was honored but humbled by the attention.
"I don't like the notoriety. I don't want people to notice," said Wold. "It's kind of embarrassing."
With a double major in Junior High Science and Biology, this modest science teacher dedicates his days to teaching ninth grade students and thoroughly enjoys it. Ever since his adolescence, he wanted to work with kids.
"I always thought helping kids was the most important thing in life," Wold said.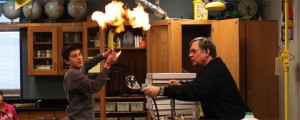 During his daily lessons, Wold takes pride in teaching his students with labs and active learning.
"I like doing labs everyday. It makes kids get hands-on," he said. "I really like physics because you can see what's happening as opposed to nuclear energy labs where you can't do anything to see an actual change."
Wold said he chose to teach ninth grade science because he likes to tell jokes, and freshmen, he said, are typically more accepting.
"I think seniors might not like some of my jokes," said Wold.
However, he said that seniors and freshmen alike are "all great kids here. This building has been a fantastic place to work."