Cross Country Skiers head home from Mount Itasca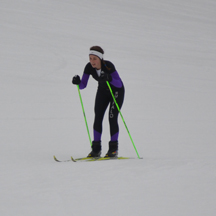 Buffalo's Cross Country ski team headed up to Mount Itasca on Monday January 16  for a  meet.
" We had our last meet up at Mount Itasca, Their were a lot of teams up their but I think Buffalo placed fairly well," said Freshman Jacob Jungwirth."Buffalo doesn't have that big of a cross country team compared to most other teams so taking that in to consideration I think we as a team did well."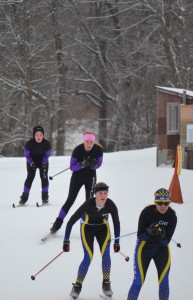 Buffalo's Cross Country team could be considered small to most other sports, having 6  girls and 5 boys. However, because of that, they manage to come closer as a team.
"To me Cross Country is a lot of fun because there aren't a lot of people in it. It kind of feels like a small little family," said Ryan Bunting.
The fact of not having too much snow in a sport that needs snow to be able to practice let alone compete is a big problem for cross country skiers. With snow in this weeks forecast, and below freezing temperatures, this could mean good news for Buffalo's cross country ski team. Before Buffalo got snow, the ski team had been doing their training both indoors and outdoors, running and roller skiing.
Even though conditioning and roller skiing help improve their skills, the team benefits most when they are practicing outdoors what they will actually be doing when they compete.

"I feel like we get a lot more out of it when we actually get to ski outside instead of just conditioning inside." said Bunting.