Boys' Hockey drops game to STMA Knights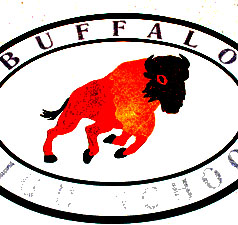 The Bison Varsity Boys hockey team lost to the St.Michael/Albertville Knights on Tuesday. The game was at home for the Bison, and what could have been a close game ended in a tough loss.
In the first period, right off the bat both teams were becoming aggressive with each other  and skating hard. Both teams received close shots into the goal but at the end of the first period it was still zero to zero. Second period was the games ice breaker when the Knights scored the first goal on Senior and Varsity goalie Blake Schmidt.
With the score zero to one, the Bison stepped up their game a bit more and scored their first goal of the night for the Bison in the third period. Once the Bison scored to tie up the game, the chances of going into overtime were looking pretty good. About a minute left into the end of the third period, Bison head coach Jason Fairman decided to pull Schmidt from the goal so the Bison could gain another skater out on the ice to make the game a six on five to increase the chances of scoring.
Unfortunately the plan back fired and the Knights got a break away and got through the Bison's defense and had an open net to score in. Not only did this happen once, but it happened twice. Both goals by the Knights were practically identical, leaving the score after the third period one to three with 26 shots on goal for the Bison and 21 shots on goal for the Knights.
"It was a winnable game for sure, we definitely could have won, said Senior Max Willard. Like they didn't out play us, I think we out played them, but obviously the scoreboard didn't show it. But the coaches decision was a good call because we definitely need something to help us out."
The Bison's next game is a tournament up in Roseau from January 27 to the 28.