With the prices of snacks going up constantly in movie theaters while choices stay the same, many students are finding creative ways to save money by sneaking in their own food and beverages.
"My friends and I only had enough money for tickets, so we brought a one gallon pail of ice cream and plastic spoons from home," said Freshman Annika Fredrickson. "As long as you have some sort of a bag to place it in, its just as easy as sneaking in a candy bar."
Sneaking food in doesn't come easy for everyone. While girls often have hand bags and purses on them, guys have to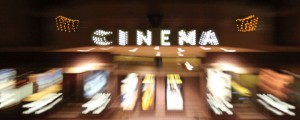 find alternative ways to sneak in snacks.
"Since we didn't have backpacks my cousins and I had to find another way of sneaking in our one-liter bottles of Mountain Dew," said Freshman Brian Pettit. "We ended up just putting them in the crotch of our pants and hoping for the best. We got lots of weird looks, but it worked out in the end."
Candy and pop aren't the only things students try to sneak in. With the current economy, many students are doing whatever they can to save money.
"It's not a movie without buttered popcorn," said Freshman Eric Anderson. "That's why I always pop my own beforehand. That way I never have to pay for the movie theater's popcorn which practically costs more than the movie ticket itself.