Students at Buffalo High School join 2.7 million users across the world in the start of new website, Pinterest. Students continue to use the website to find recipes even come up with crafty things they can use for homework.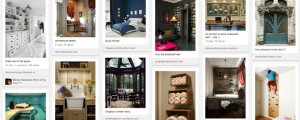 " If I have time to spend, am bored, or looking for an idea than I use it a lot," said Freshman Jordan Sigurdson. " If you are a crafty person or like to look at cool things then its a good website. My sisters and I like making cupcakes, and I can find some really cool ideas to do with them on Pinterest."
Pinterest is a site where users can "Pin" their favorite things they find online and share them with followers. Pins are usually pictures, sometimes leading to more information or other sites, that users share or post on their walls. People post pictures that others can view.  Users can also post things they find to their Facebook or Twitter.
" There is a lot of cool photos I can find," said Sophomore Emma Rodelius. " I can organize all these cool photography pictures I find on my photography board. I even have a board of cool things I find for my mom and I have a board of just random things."
With Pinterest students can look up anything, such as celebrities, recipes linked to websites, cool ideas for your house or room, even tips for hair and beauty. For Sigurdson she can even learn new things.
" I like to see all the cool interesting things that I can make or use some are things I never would have thought of," said Sigurdson. " I can learn different things from websites that are linked to a picture, it's very interesting."
By Kate Leipholtz and Leah Mussell