Last week Freshman Jojo York got the opportunity to travel  to Los Angeles, California to model for IMTA, the International Modeling and Talent Agency.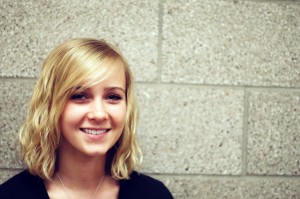 "The trip to L.A. I would say was life changing. The people I met I would have never been able to meet if it wasn't for IMTA." said York
York decided to take modeling classes at Caryn International with one of her friends, just for fun. Just one year later, she had auditioned to model for IMTA. She being one of only 25 girls in Minnesota, and being one of 700 country wide made the cut to take the trip to L.A. She spent 7 busy days there modeling and being involved in a life changing experience.
"My average day there was full of competitions from 8 in the morning to as late as 10 at night," said York "You would be split into age divisions. You would have to line up and when they called you number, you'd walk out and pose and walk the runway. You'd be wearing your number pinned on your leg so that all the judges could write it down if they want to work with you. All the modeling competitions I did were fashion, swim suit, overview, make up, TV beauty,  jeans, and commercial print. After all the competitions were over and it was the last day of IMTA, you go to callbacks."
Callbacks are when you go meet with all the agents that want to work with you and they take your measurements and pictures. The average girl at IMTA would get only one or two callbacks to work with the agencies. York got the opportunity to get over 10.
"It was great meeting with all of the agents and knowing they are as interested in me modeling as I am. I'd say my favorite part of IMTA was mostly walking the runway and being able to meet with all of these amazing agents."
Story By Molly Kwakenat and Dan Holland
Photo by Emma Rodelius