Will we have a white Christmas? It's an age-old question that occurs to almost everyone this time of year. The chances of having a white Christmas vary even here in Minnesota.
Having a white Christmas is loosely defined as having 1 inch of snow on the ground on Christmas Day. The snow depth at most sites is measured once a day, usually in the morning. The best chances of having a white Christmas is almost guaranteed in the Boundary Waters Canoe Area and a good part of the Arrowhead. The chances decrease to the south and west and the best chance for a "brown" Christmas is in far southwest Minnesota where chances are a little better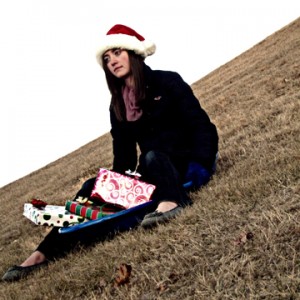 than 60%. Northern Minnesota is the few non-alpine climates in the US where a white Christmas is almost a sure bet. The last time that Minnesota has seen a brown Christmas was 2006.
The definition of "White Christmas" varies. In most countries, it simply means that the ground is covered by snow at Christmas, but some countries have more strict definitions. In the United States, the official definition of a white Christmas is that there has to be a snow depth of at least 1 inch (2.5 cm) on Christmas morning.
We wanted to know what buffalo students thought was going to happen, white Christmas or brown. we took a survey of 100 kids from all grades and seventy-five percent said we wont get snow.
"We will have a "brown" Christmas for sure,"  said Sophomore Cassie bunkers.
Twenty-five percent of the 100 people surveyed  said that Minnesota was going to get snow.
" It had stinkin' better or I will be so extremely  disappointed!,"  said Senior Valerie Ostvig.
By: Taylor Susa and Josh Fischmann