Physics teacher Paul Anderson is in the process of making a 365 blog for every school day of the year. A 365 is a blog where you are able to take a picture and write about something you did that day. Yet, sense Mr. Anderson is doing this for school, he is not making a true 365, he is making a 174.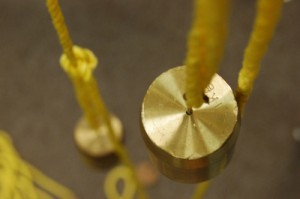 "Well first of all, said Anderson, "it is not a true 365, I am not disciplined enough to do it everyday. I do a 174. It's once a day, everyday that there are students in the building."
A 365 can be done for many reasons, maybe it is so you can look back at the end and see what you have accomplished, or so you can have the opportunity to take pictures everyday.
"I am actually one of the Arts Magnet teachers, said Anderson, "Taking pictures is one of the side hobbies I do. The 174 blog forces me to take pictures and remember that I have a camera."
The blog is nice because it can be viewed and enjoyed by not only Anderson himself, but by anybody else that is interested.
"For me, it's really fun to see another teacher's class," said Journalism Teacher Ryan McCallum, "and to see how inspired Anderson is about what's happening in his classroom."
Story By: Ryan Bunting and Dan Holland