What is the most listened to type of music on your iPod? That's the question 50 BHS students were asked last week. Country music was the most popular with getting 22 percent of the votes. Rap or hip-hop followed closely behind with 20 percent. Pop, rock, and mainstream tied with 16 percent.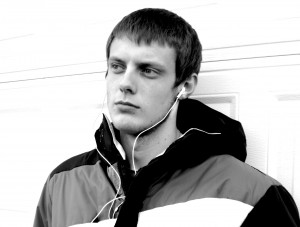 "I don't know why I like country music. There's really nothing not to like about it," Said Senior Clint Williams. "It tells stories about living in the sticks. It's fun to listen to and the singers usually have a twangy voice. Plus the songs have good rhythm."
The 50 students were also asked who their favorite singer or band is. The top four answers were Maroon 5, Taylor Swift, Bruno Mars, and Eminem.
"Maroon five is really fun and energetic. I went to their concert and Adam Levine has a really good voice. He also has a great stage presence," Said Sophomore Whitney Nyholm.
The last question asked was what the student's favorite song is at the moment. The winning songs were "You And I" by Lady Gaga, "Barefoot Blue Jean Night" by Jake Owen, "Sexy And I Know It" by LMFAO, and "Domino" by Jessie J.
"If someone went through my i-pod they would find a lot of country and rap," Said Junior Brad Williams, "My most played song would have to be "Barefoot Blue Jean Night" by Jake Owen."
Photo By Whitney Nyholm