The Varsity Girls' Soccer team lost their first Section game to Moorehead 1-0 at Cummings field on Thursday, October 13. Even without home field advantage, Moorehead got ahead early and the Bison were unable to recover. Bison were the favored team coming into the game with the third seed in the standings, while Moorhead was seated sixth out of eight teams.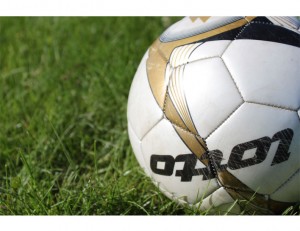 Playing in a section game is more nerve racking than regular games and mistakes can happen easily.
"At first we had the jitters," said Sophomore Kailiee Steen, "but we calmed down a bit and played better."
The Bison were nervous because of the high stakes coming into the game. They found their rhythm later in the game and felt they played quite well.
"I think we played well as a team," said Sophomore Kaylee Lingen.
Despite the early end to the Bison's play-off season Lingen still feels proud of their season overall.
" [9-5-2 is] the best record the girls have ever had," said Lingen, "so we are pretty proud."
In the end, the girls had a successful season and they played well together in the section game, but they could not come out on top.
Story by Ryan Bunting and Ben Lepinski
Photos by Ben Lepinski