Facebook, Myspace and Twitter–although seemingly harmless sources for students to socially network, Buffalo High School freshmen learned the dangers of online predators. While the Sophomores and Juniors remained in the classroom completing MCA testing on Wednesday, April 15, freshmen gathered in the Performing Arts Center to listen to Kari Berzins. Berzins is a speaker with Internet Crimes Against Children (ICAC), who explained the dangers of giving out information on the Internet.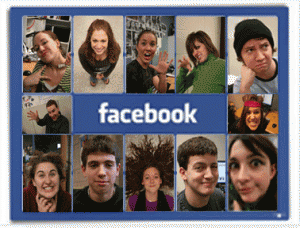 Berzins showed students, through the mind of a predator, how easy it was to find someone's location through Myspace. Using an example of a Chaska girl, Berzins showed how little time it took to find her with the following information: a photograph from Myspace taken in front of her house that also gave the house number, the network which gave her grade and school, her status updates which talked about track practice, her 'about me' which gave away too much about herself, and then an easy google search for the actual practice schedule which is often a link on the school website.
Not only is the technique of patching information together used by predators, but also to catch them. Berzins explained the incident of an Atlanta cop who was caught with child pornography. The police then went in search of where exactly the pictures came from. By looking at the confiscated pictures, the police narrowed it down by the following: a Super America commercial displayed on the TV in the background (narrowed down to states that had a Super America), a Menard's bag in the corner (narrowed down to even less states with Menard's), a bag sitting on a table from a storage place (narrowed down to only Minnesota), and then a folded Girl Scout vest with the last two digits of a troop number that was sitting next to the bed. By using these artifacts, the cops were able to narrow it down to a single neighborhood, where they then went door to door until they found the familiar rooms that were displayed in the confiscated photos.
While Facebook, Myspace and Twitter provide great ways to stay connected with friends and family, it also provides predators with the opportunity to track someone down. When it comes down to it, high privacy settings can help but won't protect from information, such as phone numbers, addresses or job details that is placed on the Internet by the user. Remember to think before clicking 'accept'.