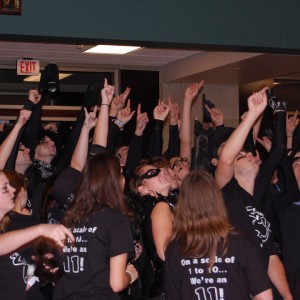 BHS students have 9 days left of school until summer approaches; however, seniors are slowly falling out of school and into summer. Teachers like Mr. Squadroni and Mr. Hanson have many seniors and are seeing signs of senioritis. They are pushing their students to stay motivated and continue working hard until they walk out of the school for the last time in their life.
"I am seeing many signs of senioritis. Many of my seniors are coming late to class, their work ethic and quality has not been to the expected level, and they are not willing to do any outside homework to make their projects better," said Visual Tech and Multimedia teacher, Mr. Hanson.
Mr. Squadroni is also seeing many signs.
"I am seeing some senioritis to some extend; however, my CIS students are better than my other seniors this term. What I am noticing most is the diminishing lack of will – just an inability to motivate oneself. Most just want the desire to say they are done."
Along with seniors slacking off both these teachers have found many ways to motivate their kids to finish strong.
"I remind my seniors of their expectations expected everyday and in order for them to succeed in this class they need to have good attendance. For their video projects, I allow flexibility in their project choices so that they have fun producing the video. This allows them to stay focused and on top of their work," said Mr. Hanson
Mr. Squadroni motivates his students by, "Being more enthusiastic in class, talking to students about where the class is, what there still needs to be accomplished, and how the class needs to do it. I also add some short but fun moments to class. One last thing that I leave my seniors with is going out with style by doing their best."