The outline of parent teacher conferences are changing within within Buffalo High School. Rather than the normal time slot for conferences of 5-8:00, they are being shortened by an hour becoming 5-7:00.
The lack of face time with parents is being made up with personal phone calls to each students home. The intended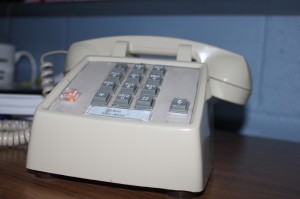 purpose of the change is to ensure that all parents are updated of their child's status in each particular class, regardless of whether or not they were able to attend the actual conference on Monday.
Teachers will split the cut time they lose in conferences into two parts. They will spend half of the time calling parents at home before conferences, and the other half afterwards with follow up calls.
As participation numbers rise within Parent Portal users, conference numbers have decreased. Portal creates an easy and quick way for parents to check on their children's grades and progress, but it doesn't provide deep descriptive data about student performance.  The administration hopes the phone call experiment will give insight to how to recreate participation from parents.
Conferences are this coming Monday, May 9th from 5-7:00.