Students prepare for Senior Appreciation Day tomorrow
Buffalo High School seniors are going to be out of school for Senior Appreciation Day tomorrow. Many seniors have plans to sleep in and do other interesting things. While most girls, are going to be getting ready for prom since it's on May 7th. In the place of the BHS seniors, there is going to be 8th graders roaming around the school getting ready for high school and shown around the school by the BHS Impact Leaders.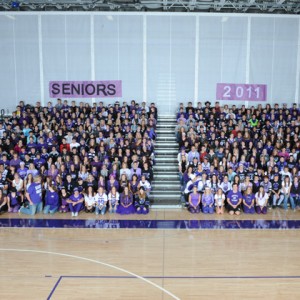 Senior Mary Zelko said, "I am going to definitely sleep in and enjoy a day off before prom."
Many people have Prom on their minds, so they will be getting ready for the big day on Saturday. Getting "ready" includes: getting your nails done, tanning, finding a prom hairdo to show the hairstylist Saturday morning, and making sure all the reservation plans are done with dinner and transportation.
Senior Amanda Munsterteiger said, "I am going to get my nails done with my friends. I am also getting a spray tan at Forever Tan. It's going to be a really relaxed day to get everything ready for Saturday. I am really excited for Prom and especially to have no school on Friday."
People probably have the question, "What are guys doing on Senior Skip Day?" Well Senior Zac Ransom said, " I am going to hang out with a lot of my buddies, because High School, as we know it, is coming to an end."