Buffalo Boys' Basketball team went to Rogers High School and came back with their sixth straight victory. Tuesday night, the Bison went into a triple-overtime game with a final score of 57-51.
With the pre-season predictions favoring the Royals, because of their size advantage, the Bison knew they had a tough task at hand.
"It was a battle all night long, with the score going back and forth," said Coach Nick Guida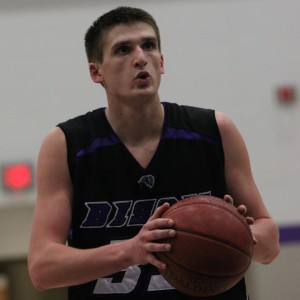 In the second overtime, the boys were down by three and Senior point guard Andrew Ortmann hit a 3-pointer over two Rogers players to send the game into triple overtime.
"I knew it was in right when it left my hand," said Senior Andy Ortmann.
"People already had lots of respect for Buffalo," said Guida. "This win really sets the tone for the Conference."
This big win put the Bison at the top of the Mississippi 8 Conference with an overall record of 6-3. The Bison have a home conference game this Friday at 7:30 against the 3-6 Princeton Tigers.