Buffalo Bison Boy's Basketball team went on the road on Saturday and beat the St. Cloud Tech Tigers 62-55.
The Bison have fell short against the Tigers in the past three seasons, two of which were in the Section final games. The scores from those games were 52-45 and 61-60, which left the Bison with unfinished business.
"Guida told us before the game that we had to compete, and we needed heart. We didn't compete very well but at times we [dominated]. Our heart kept us in the game," says Junior Caleb Ruter.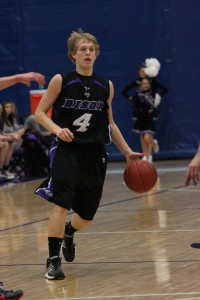 Winning that game brings the Bison to a record of 5-3. They started off to a slow start by losing the first three games, but now are on a five game winning streak.
Tonight, Buffalo will head to Rogers to take on the Royals at 7:30 p.m.
-By Whitney Anderson