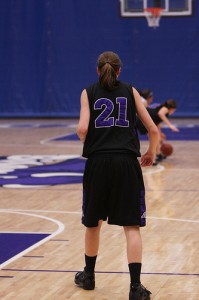 The Buffalo Girls' Basketball team has kept it rolling this week with two big Conference wins.
Their most recent victory was on Friday, January 8, at Becker. This was the girls second road game of the week but they came out on top 59-51. The game before that was on Tuesday at Rogers. The girls pulled out a eight-point victory over them, 51-43.
This week improved the girl's record to 10-2 overall and 5-0 in Conference. The Bison are the only remaining undefeated team in the Mississippi 8.
The girls next game is Tuesday, January 12, in Zimmerman at 7:30 pm, and their next home game will be a week from this Saturday against Brainerd at 6:00 pm.