Buffalo Bison Boys Golf battles the hardships of Winter
Bison Boys Golf is sent back in doors after Winter Storm Wesley comes through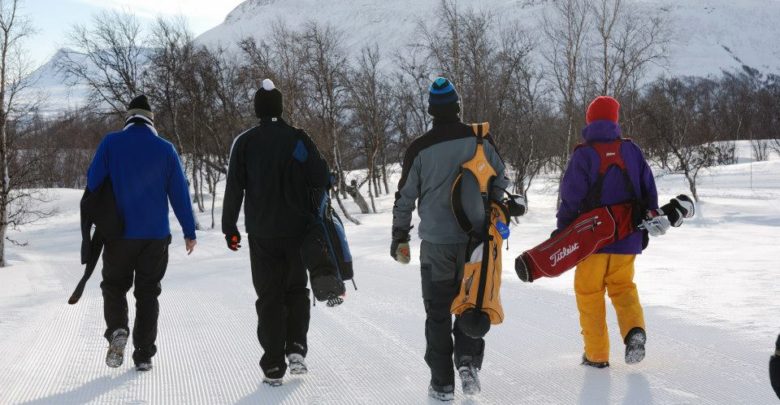 Starting the beginning of the golf season, both the Boys Varsity and Boys junior varsity have had a long start to the season. With the full team of 18 students, their practices have been run at the Ice Arena in Buffalo. With no green grass in sight, the alternative was to have nets and mats inside the arena, included with daily workouts provided by coach Charlie Keifenheim.
During practices, there are stations for hitting drivers, another station for long irons and short irons, and lastly a station for chipping and putting. Doing this for a long period of time, is hard since all of these players just want to get out on the course and play.
Some players have gotten the chance to hit balls over at Elmer's golf range in Buffalo, go to other indoor facilities, and also the addition of Top Golf in Brooklyn Park.
Senior Golfer, John Russett, has been golfing for the Bison since his freshman year, working up to the varsity team in his Junior year. John has played multiple sports in his life, but golf has been the only one to stick, with his aggressive attitude for competition.
"Given the circumstances, all of us are pretty used to being indoors for the opening part of the year," Russett said. "Luckily I have had the chance to go to down to Arizona and play a little bit. Even just having some exposure outside of the arena will help with the competition coming back".
With the team hitting the course for the first time of the year, the Boys varsity team ended up taking second at the Pebble Creek Invite, with impressive scores around the board.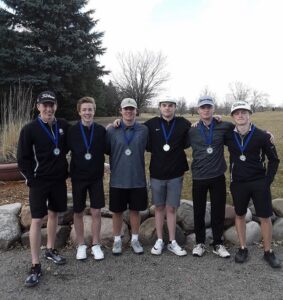 Having this struggle with recent snowstorm Wesley, it is easy to say that these players are eager to get out and play some holes. They have their first outdoor practice since the storm Monday April 15th.
Even though the season started with indoor practice, count on the Bison Boys golf team to make an impact out on the course this year!