Zrust powers Buffalo Girls Softball to first win of 2019
Jordan Zrust hits walk-off grand slam in extra innings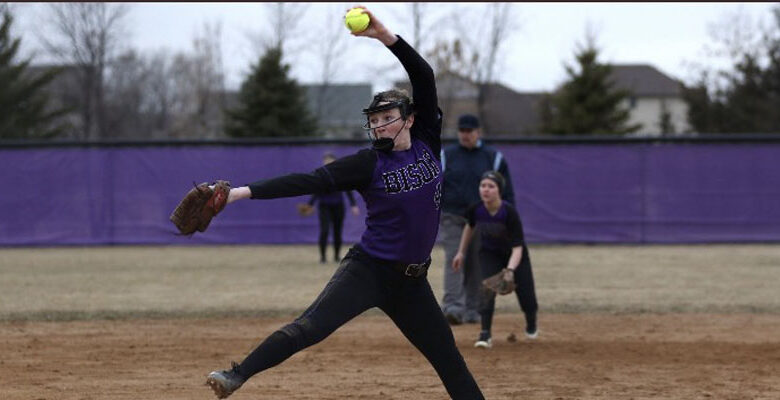 The Bison had a rough start to the season, losing their first three games, which is already more losses than all of last year's regular season.
"We have 9 people in 9 different positions compared to last year, so everyone's still trying to learn their role," said Senior Sydney Schwartz.
Buffalo had a good start to the game against Hutchinson, going up 7-1 after the 5th inning, until Hutchinson rallied up 6 runs in the 7th inning, tying it up at 7-7 to head to extra innings.
Senior Jordan Zrust got up to hit with bases loaded and hit a walk-off grand slam to get Bison Girls Softball's first win of the year with the score of 11-7.
"Walking up to the plate I had a lot of confidence, and as soon as I hit it I knew it was going to be good," said Zrust.
This is Buffalo's last year in the Mississippi 8 conference, and they are hoping to make their fifth straight state appearance.