6 Interesting Places to be Over Spring Break in Buffalo
Bored over break? Check out these places!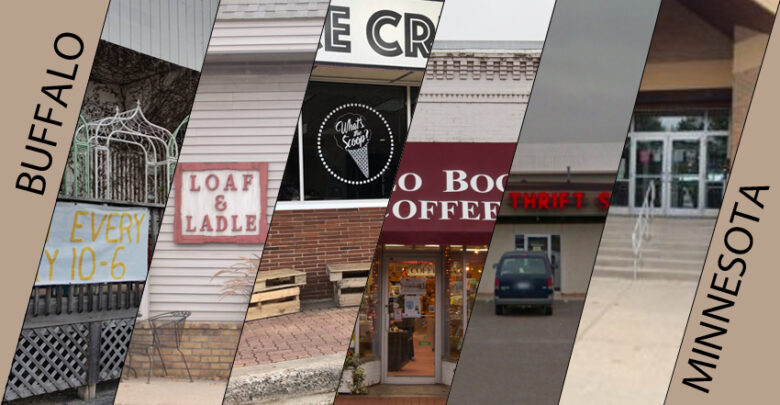 Buffalo Books and Coffee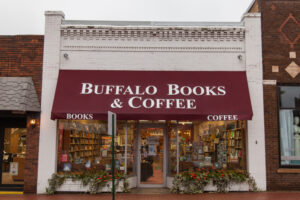 Credit to Buffalo Book's homepage
This small combination bookstore and coffee shop may be one of the most popular local attractions. Why not purchase a good book, buy a coffee, and sit out on the patio behind the shop and enjoy the good weather and view of Buffalo Lake. The shop also offers a small fridge stocked with a great selection of old-fashioned sodas and a selection of juices
TIP: Try the strawberry soda. Or try one of the smoothies the shop offers.
Lakeview Antiques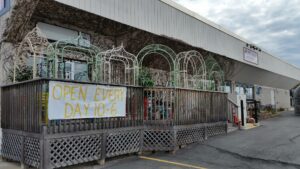 Credit to Lakeview Antiques on Facebook
Buffalo has a abundance of antique shops. But Lakeview Antiques offers a more than interesting collection of antiques, collectibles, and tools. The shop has clothing, books, comic books, collectible "The Beatles" inflatables, a variety of niche metal signs, and more. Points of interest include the glass cabinets containing a bizarre collection of pocket knives, jewelry, and antique clown dolls, the room full of oddly specific signs about how much you love your dog, and the collections of collectible dollar bills themed around different film franchises and other pop culture
TIP: If you go with your friends, have a contest to see who can find the bucket full of Furbies first.
Great River Regional Library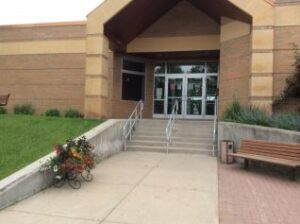 Just a short walk away from most of the storefront in Buffalo, this spacious library building offers air conditioning, good places to sit, a relaxed atmosphere, and of course, books to check out with a library card (registry for a card is free). But the library also offers rentals of movies, audiobooks, and book club kits. If nothing else, the library offers a relaxing spot to sit while in town.
TIP: If you ever need something to make a night at home more interesting, rent a straight to DVD movie from the children's section and buckle down for a wild ride.
Wise Penny Thrift Shop
Located near Target, this small thrift shop changes its wares with alarming speed. If you need it, they sell it, whether or not it's currently in stock. Cooking wares, shoes, clothing, chairs, books, craft supplies, toys, and much more are all here. In order to fully appreciate this diamond in the rough, spend an hour or two browsing all this store's nooks and crannies. The store also has frequent sales, encouraging even a regular to check back soon.
TIP: While there, take a look at the interesting collection of western romance novels and be hooked by titles such as "Wrangling the Redhead" and "The Blue-eyed Cowboy".
What's The Scoop?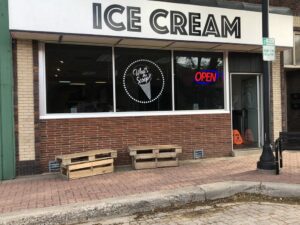 What's The Scoop is an ice cream shop in downtown Buffalo with some delicious flavors. They also offer food and drinks. It is a real part of the community in Buffalo. They have great customer service and are always nice when you go there. Sometimes they even offer an extra free scoop.
TIP: Try the chili dogs.
Loaf & Ladle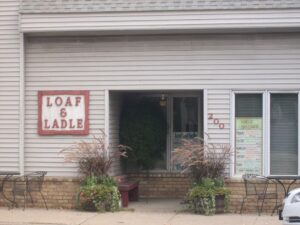 They have a variety of homemade lunch foods and excellent personable service. From soups and sandwiches to sweets and soda it's all great tasting food. It's small but cozy. Located right off of Central Ave in downtown Buffalo Loaf & Ladle is a great place to eat for lunch, because they close at 3:00 p.m.
TIP: Try the sloppy joe