Buffalo Bison Boys Basketball Season Comes to an End
Bison suffer tough loss to Maple Grove Crimson in basketball Section Final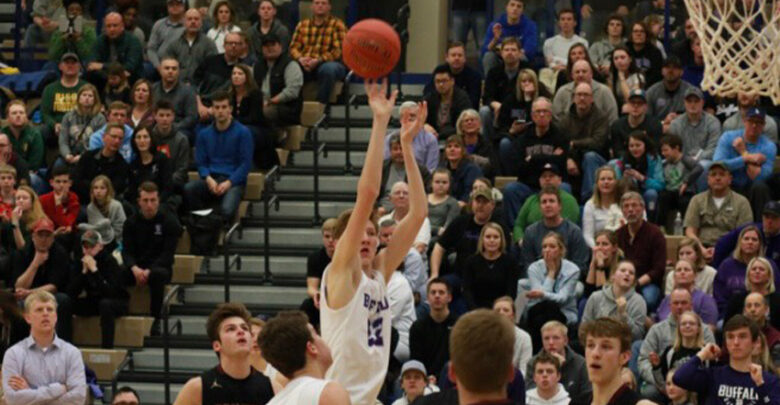 After beating Maple Grove earlier in the season 75-70, things didn't go as well for the Bison on Thursday night in STMA.
Buffalo started out slow, trailing by 17 (45-28) in the first half, which put them in a tough position.
Buffalo didn't give up, cutting the lead to 7 two different times in the second half, but it wasn't quite enough as Crimson didn't seem to miss on any of their opportunities.
"I thought we were going to come back, we had been down by about 25 earlier in our season and came back and won, so we didn't have any doubts that we couldn't do it here," Junior Aidan Bouman stated.
The Bison didn't get it done as Crimson won 77-64, but Buffalo made it an interesting game even after their rough start.
Although Buffalo didn't quite make it to state, it was still a great year; taking second in sections and first in the conference. Next year they have another good chance to make it to state with all starters returning, and changing to the lake conference.
"Next year we should have another good shot for State, since most of us have been playing varsity for a while now," said Bouman.