Where Does the Money from Your Parking Permit Go?
Looking In-depth on where your money really goes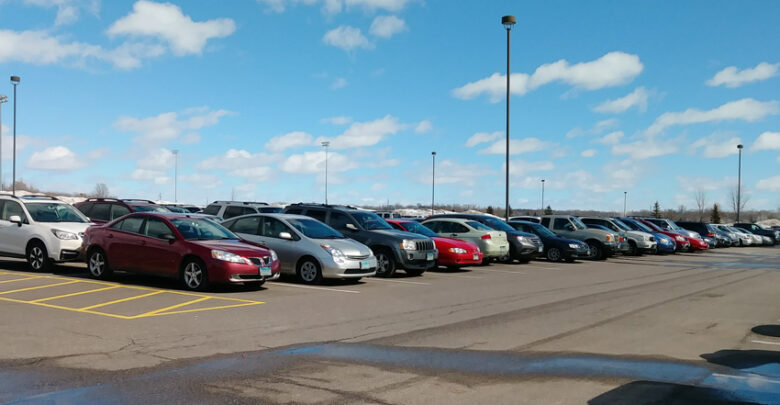 On average, 600 teenagers park in our school parking lots every day. Almost all have the semester passes, and those few who don't use the $3 daily passes. We are used to paying to do things like park in certain areas; It's something that we are used to at this point. But where does that money go after students purchase a pass?
"I would assume it would go to the school administration," said Sophomore Grace Borgerding.
Many students said that they didn't know and didn't really have a good idea. Gary Kawlewski, a Certified Administrator of School Finance and Operations clarified on this question.
"The parking permit fees go into the general fund as one of a host of revenue sources to pay for the cost of running the school district," said Gary Kawlewski.
Principal Mark Mischke clarifies this even more.
"[The funds] go to two main pieces," Mischke said. "One, sustainability of the parking lot, and also to hire our supervisor for the parking lot and our school resource officer. They go to offset the costs of having somebody out there supervising to make sure kids and their cars are safe."
Students were also asked what they would change about the parking permits and their policies.
Junior Ty Zwack said, "You should only have to pay to park in the winter to help pay for the plows. Otherwise, there doesn't seem to be a purpose. Some students say that $50 can be a steep price for parking at school."
When Mischke was asked what he would change about the school parking lot parking permit regulation, he said, "If we didn't have a financial issue, I would have it be as open as possible, but in reality, we have the lowest [parking] fee in the area."
"If you pay for something, you pay more attention," Mischke said. "If you know that you are paying for something, you are more attentive to it."
Other districts, especially in the cities, use a very different system for figuring out who gets parking spots.
"Some schools [such as Edina] have tiny parking lots, so they charge $250 and it's more of a lottery," Mischke said. "Only seniors and maybe juniors can get in. The ability that we have for students to park here is awesome compared to other schools."
The parking permit price has not changed in 11 years, according to Mischke, and it looks like there are no plans to change it any time soon. Kawlewski solidifies this by saying, "No decisions have been made about changes to any fee structures for the 19-20 school year."