Buffalo's only girl wrestler tears hamstring, leading to an early season end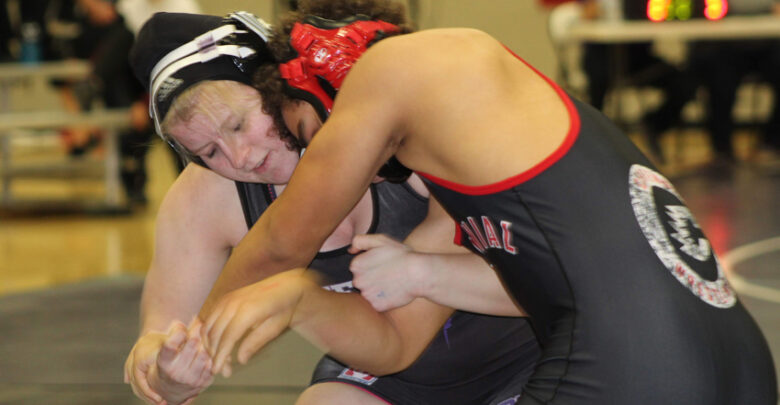 Buffalo High School Senior Erin Bersie wrestled sophomore Adam El-Damir of Wayzata on February 8 at Mound Westonka High School. Adam went in for a move, Bersie was moved the wrong way and tore her hamstring. The whistle the blown and Bersie was on the ground in pain. Trainers and coaches had to help her up to check her out. The injury was verified and her season immediately ended.
"I initially kinda thought I could finish the match and I was scared I wouldn't be able to finish the tournament," Bersie said.
This was Bersie's first year on varsity and fourth year on the team. She said the boys have been her family for the past four years and mean everything to her. This definitely was not how she wanted her season to end, but she's grateful for everything BHS wrestling has taught her.
"The biggest lessons I've learned is it's easy to to quit, it's harder to keep going," Bersie said. "And you'll never feel bad about doing the right thing."
Bersie is not supposed to wrestle for eight weeks and has to very slowly heal and regain her strength. Once all healed she has many plans for her future wrestling career.
"This summer I'll be competing at nationals, and in the next month at Girls High School State. I won't be wrestling for a college, but I'll be competing at open tournaments and continuing to practice with the MN Storm Team."
Photo courtesy of Anais Bersie