Bison Complete Season Sweep of Rival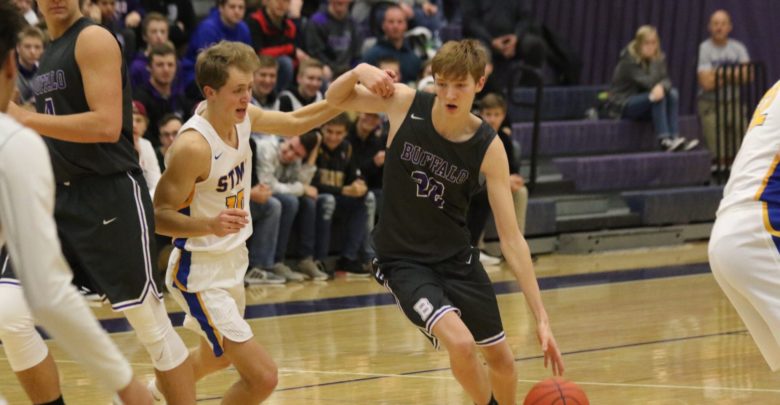 On Friday night Buffalo faced their rival St. Michael in Boys Basketball. The bison ended up winning by 16 with a final score 63-47. With St.Michael one game ahead of Buffalo in the conference standings, Buffalo came into the game motivated to tie up St.Michael at the top of the Mississippi 8 Conference.
Buffalo started out with great tempo and kept it up for most of game still holding a 16 point lead with five minutes left. Tony Dahl led the team with 21 points in 35 minutes of play.
Antonio Bluiett returned to action after missing a few games with injury and played 31 minutes looking stronger than ever. Matthew Willert also played after missing the second half of their last game against Monticello with a hyperextension of his elbow. "Even when we were up by 16 near the end of the game we didn't slow down because we were not about to let them make it a close game." Commented Willert.
St.Michael and Buffalo are now both have a 8-2 record in the Mississippi 8, and also completed the season sweep of the Knights with their 59-50 victory back in early January.
In their last game Buffalo added another W to their record with a home win against Rogers with a final score of 77-60 on Thursday night. Aidan Bouman lead the Bison with 25 points while adding 10 boards to record a double-double on the night.