Buffalo Boys Hockey Team Dominates First Section Game
Defeats STMA 4-0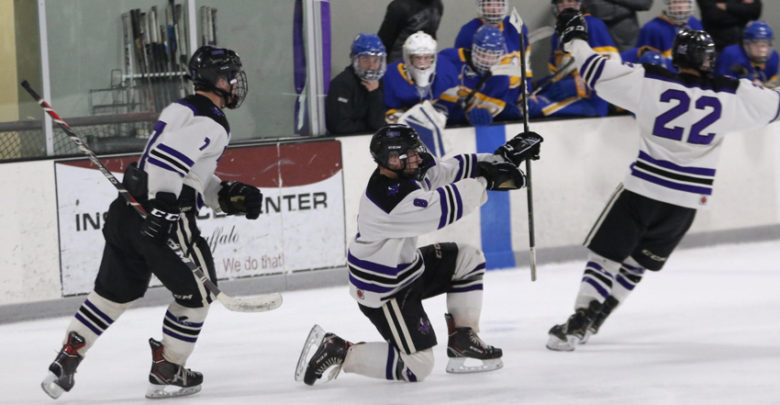 The Buffalo boys hockey team came into sections hot, going undefeated in the last 13 games. They kept the hot streak going as they beat St. Michael-Albertville 4-0 with goals from Jake Braccini, Ben Klein and two from Tyler Braccini.
"The rink was packed full, there was a lot of excitement rolling and we knew it'd be tough to take down STMA three games in a row but we got it done not allowing a goal," said Jake Braccini.
Goaltender Nathan Mueller had an outstanding night, recording his 8th shutout of the season and 18th of his career.
"Nathan has been a big confidence booster for the boys, he's been playing more than great for us the second half of the season," stated Jake Braccini.
The boys are looking to keep the momentum up as they head to Moorhead Saturday to play a tough Spud team who they lost to 4-0 earlier in the season.