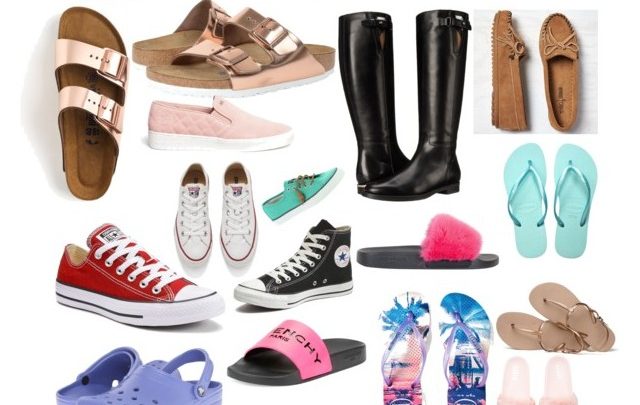 "OMG I love those!" How shoes become trends
What are the trendy shoes of 2018 for Buffalo High School
Omg look at those…. I need them!
From Fidget Spinners to Fortnite, fads are constantly changing. Shoes are no exception. What footwear fads are emerging at BHS in 2018?
"I would say the most recent shoe trend is definitely still converse, high or low, black or white, I see different converse every day," said Audrey Helpi.
Everyone goes through the phases that everyone goes though. Whatever your friend has obviously your gonna want them.
"The most recent shoe trend I would say is the slip ons girls have them in all different colors"said Jorrie Murray
It all started with Crocs, then it came to Converse high top or lowtop, then it went to the Addias, vans have defieintly put their spot in line to, and the trends have always been on Birkenstolks, and Uggs have always been there to.
" I personally think my sister has every shoe trend there ever was and ever will be, every time there out she get them two to three days after there out," said Sterling Yates.
Everyone has their own timeline but that's mine it will keep changing. These trends can go from boys to girls or even vise versa.
In an informal survey of 35 Buffalo High School students, people were feeling ready for summer, as Birks was the first choice out of Converse, Vans, Birkenstock, Ugg, Crocs, Adidias, Slip-ons, Nike, and other.
As Birkenstock was the winner with 15 votes,Vans trailed in second place with 12 votes, Nike and Adidias had a tie with eight votes, while Slip-ons, and Ugg had zero votes, And other consisted of one vote for Heelys and another vote for socks and sandals. As I said before everyone sees trends differently.
Its so cool to see what the next trends holds, its just like the evolution of phones,technology, everything never stops changing.