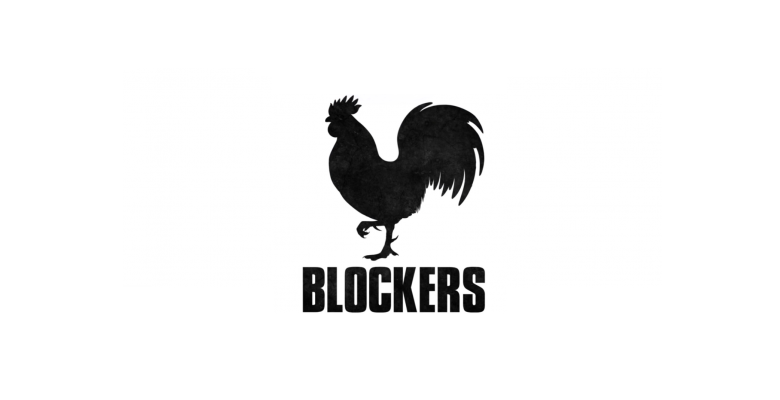 WARNING
Blockers is a movie your parents might not want you to go to, but that might want you to go to the movie.
Julie, Kayla and Sam are three high school seniors who make a pact to lose their virginity on prom night. Lisa, Mitchell and Hunter are three overprotective parents who flip out when they find out about their daughters' plans. The parents soon join forces for a wild quest to stop the girls from sealing the deal, no matter what the cost.
Blockers has some sex scenes, but don't worry you don't see anything, and this movie has a lot of foul language. There is some violence in this movie to go along with drinking and drugs. However, this movie was so relatable to high school.
I was so excited to go to this movie, the first commercial I watched it caught my attention. I'm just warning you there may be a couple of spoilers in it so brace yourself. This movie couldn't be any more like high school. This movie made me laugh almost the whole entire time. If I was gonna give this a rating, It would definitely get at least four stars, and I'm getting it as soon as it comes out to purchase. If you haven't seen it yet you need to. It's well worth the nine dollars.
Relates to school?
This movie is like high school because they have a Prom to the one we have at BHS and all parents worry once their kids go to prom like the parents did in this movie. This was really well played in this movie and very realistic at some points.
This movie also had a really accurate representation of peer pressure. We know some people drink and how that complicates relationships and decisions related to Prom. They really did a good job on showing how the parents would do literally anything to get to influence their kids.
This movie also had includes the LGBT community fairly. At BHS, we have really tried to make sure everyone feels welcome, regardless of sexuality. In the movie, it was super sweet to see how accepting the friends were one a character "came out".
Details….
Release date: April 6th,2018
Time: One hour and 42 minutes
Genre: Comedy rated R
Actors/actresses: John Cena, Leslie Man,Ike Barinholtz, Geraldine Viswanatan, Grahm Philipps, Sayrayo Rao, Gideon Adlon, Romona Young, Jimmy Bellinger, Jake Picking, and Miles Robling.
Friday, April 13, 2018 Showings….
Buffalo Cinema:  2:25, 4:50, and 7:15, and 9:40
St Michael Cinema: 2:50, 5:10, 7:30, and 9:45
Monticello Cinema: 1:55, 4:20, 5:00, 6:40, 7:20, 9:15, and 9:50