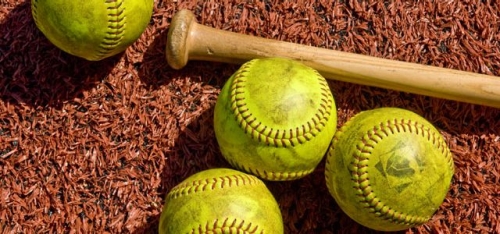 New Season, New Field—Softball Season Kicks Off
As the days get warmer, the bats start cracking as another softball season kicks off. The softball team has been looking forward to the construction of a new softball complex. "I would say that there are some better things about this field; we have a complex now and a concession/news building now, some nice cages and a pit behind the dugout." said Junior Katie Carlson. The passage of the 2014 bond has allowed the school to update various amenities for the different sports teams. This includes the new fields that are being built for both the baseball and softball team.
The softball team has had a lot of success in recent years making a back-to-back appearance in the state softball tournament and they hope that this upcoming season is successful as well. "I think it's possible," said Junior Codi Zwack. "We just need to take it one game at a time and just stay focused." The Bison softball team has their first game on April 6th, although it will be an away game in Big Lake. We wish them luck for a successful season!