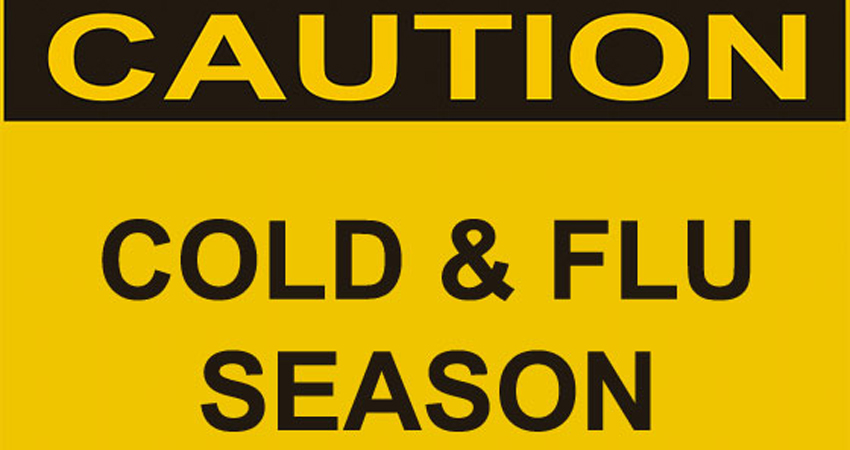 Although we typically blame Winter for sending an annual flu bug throughout school, it's been said frequently that in the past couple of weeks, we were experiencing a larger amount of absences this Winter due to influenza. When discussing this issue with one of our school nurses, Karen Schultz, she informed us that this isn't just a perception of teachers with more absent students, it's a realistic observation.
Mrs. Schultz says, "If a student calls their parent and says, 'Hey I need to go home', when the parent shows up or if they need a pass to go home they need to come to the health office so we can identify that they don't feel good and/or are sick." The health office is required to report to the MN Department of Health once the percentage of kids with, say Influenza, reaches 5%, which is an average of eighty students in our school population.  
We haven't reached the magic number of 5% this flu season, but there are typically 5-8 students out of 100 that have gone through the health office per day with influenza-like symptoms (fever of 100.5+, Sore throat, cough, and body aches) over the last couple of weeks.  If the student has an influenza-like illness they are sent home to rest up and give their body time to recover.
While you're sitting at home waiting the required 24 hours for your fever to go down, it's important that you take lots of fluids, and maybe vitamin C. Mrs. Schultz warns that, "Vitamin C is what we call water soluble, so you can't overdose; It will excrete what it doesn't use."
On average, the Mrs. Schultz estimates that students with influenza stay home for an average of three days. With the High School's block schedule, this can be tricky for managing absent work. How can we prevent ourselves catching this bug?
It seems the cause of this outbreak is mostly due to being very active and busy with sports and schoolwork. Our bodies are also more prone to illness when we're sleep deprived. We are constantly putting stress on our bodies this way. The more we decrease our tendency to stay up late or wear our body down, and the more we wash our hands and put space between us and our peers (so they don't cough in our faces), the more likely we are to prevent ourselves from catching influenza or any other illness for that matter.
These tips won't "cure" the influenza virus if we contract it, but as Mrs. Schultz assures, "It helps your symptoms get better if you're resting up, taking fluids and getting some good healthy food."