"Can Bananas wear Skirts?" One minute with Un Minutos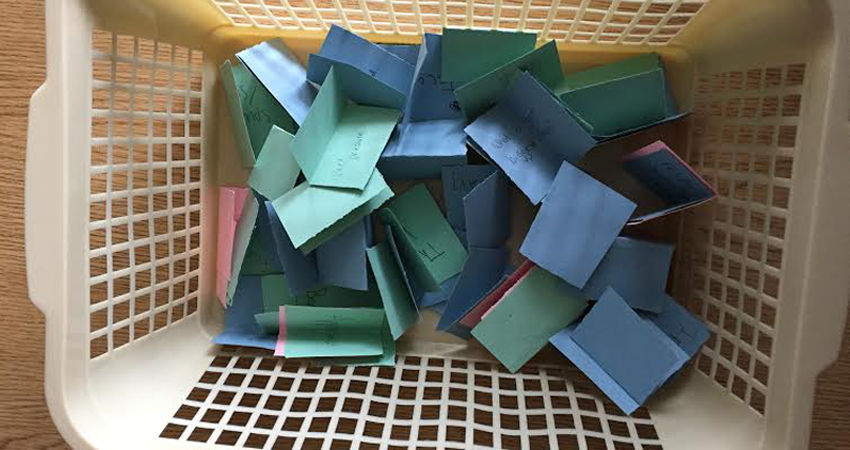 Each day, BHS Spanish teacher Jess Nickelsen sets time aside for her class to participate in Un Minutos. An Un Minuto is "a word or phrase and it can be anything as long as it's school appropriate and that we don't talk about people unless they are famous and we can make fun of them." Topics can range from 'what your plans are for the weekend?' to questioning whether bananas can wear skirts.
Sra. Nickelsen believes that they are a good brain break for students and also help them make connections with their peers. All of the Un Minutos are student made. Students "write a variety of things on a piece of paper, everybody hands it in" Nickelsen explained. "Then one person selects a piece of paper, reads it to him or herself and then picks a person in the class whom they think would have something to say about the topic." Although "Un Minuto" technically means "one minute", Nickelsen said "we all know they end up lasting about five because everybody want to contribute and it's a good way to get kids talking to each other."
Sra. Nickelsen first started using Un Minutos more than a decade ago: "At a world language teachers conference probably 12 years ago, they said it was a good brain break for people in the upper level language classes." A lot of high level Spanish students can get frustrated with new material, so Sra. Nickelsen thought it would be "nice to have a space where you don't have to think so hard." Also, "it was a good way to get to know some of the people in the class". Un Minutos offer a space for students to make meaningful connections and relieve stress in a productive environment.