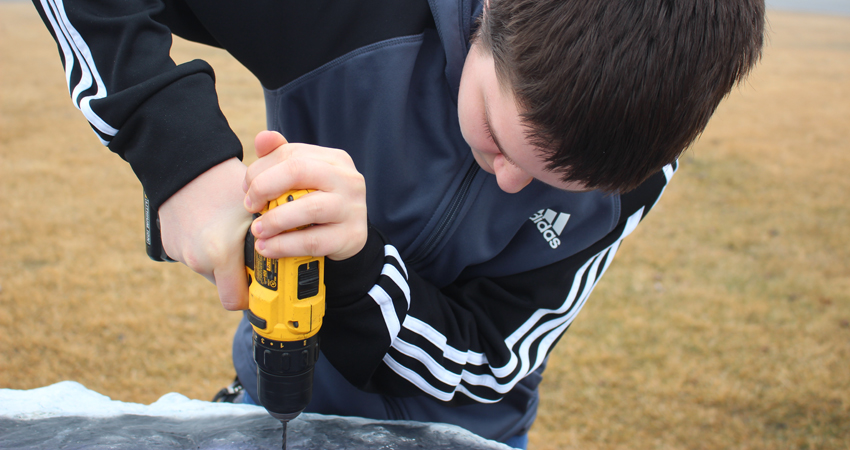 We've all heard the joke that The Rock started out as just a pebble and is coated in hundreds of pounds of spray paint that have transformed it into the giant 9-ton boulder that it is today. But how thick is the paint really?
Since 1984, The Rock has been a storied tradition students use to mark accomplishments, memorialize teachers and peers, and celebrate victories. The Rock is covered in over 35 years of spray paint and memories, so it's no wonder that students wonder about the paint's thickness.
In 2006, several members of the Hoofprint staff went out to measure the paint's thickness using a drill, and found a majority of The Rock to be covered in a layer of paint approximately ⅛ to ¼ of an inch, though the deepest spot turned out to be just under ⅚ of an inch.
On February 22, three students in the Journalism 2 class went out to measure the new thickness of The Rock's paint and found the paint's depth has nearly doubled since 2006. The Rock is covered in a layer about ¼ to ½ inch deep, and several thick chips can be found on the ground around it. Though the paint is not the two to three inches deep some believe, there is a significant amount of it on the storied face of The Rock.