Bison Baseball Records Fourth Win in a Row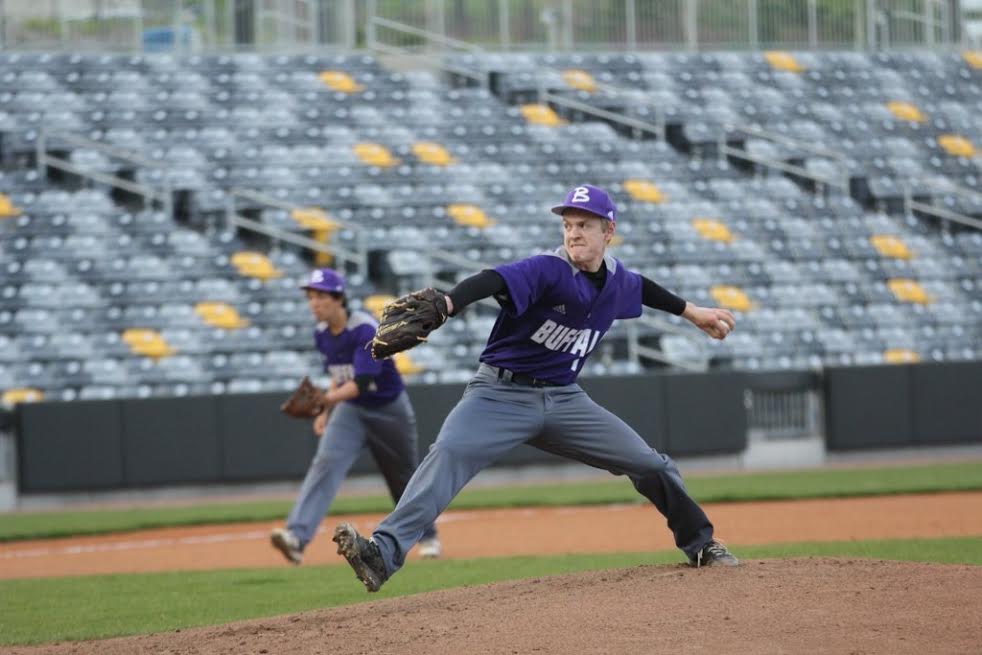 The Bison Baseball team record their fourth win in a row with a 3-1 win over Big Lake to improve their record to 7-9.
After coming off a tough loss to Edina at CHS field, the Bison bats came alive against St.Francis beating the Saints 10-8 spraying 11 hits over 7 innings. The bison then kept the momentum going forward beating Rogers 4-3 in extra innings off a walk off single with bases loaded from Senior Catcher Luke Merz.
"After a long mound visit, I was expecting a first pitch fastball. I knew I had to hit the ball hard and on the ground in order to get the run in from third and win the game", said Merz.
The bison then recorded another win over Osseo 9-5 led by Ethan Soeffker's first varsity home run in the fifth inning. The bison then cruised over Big Lake 3-1 led by junior right handed pitcher Christian Johnson who pitched 6 innings and only giving up 1 run off of 5 hits giving the Bison their fourth win in a row improving their overall record to 7-9.
The bison travel to play #20 ranked Rogers Royals on Thursday, May 12th.