The Talent Behind the Quiet BHS Teacher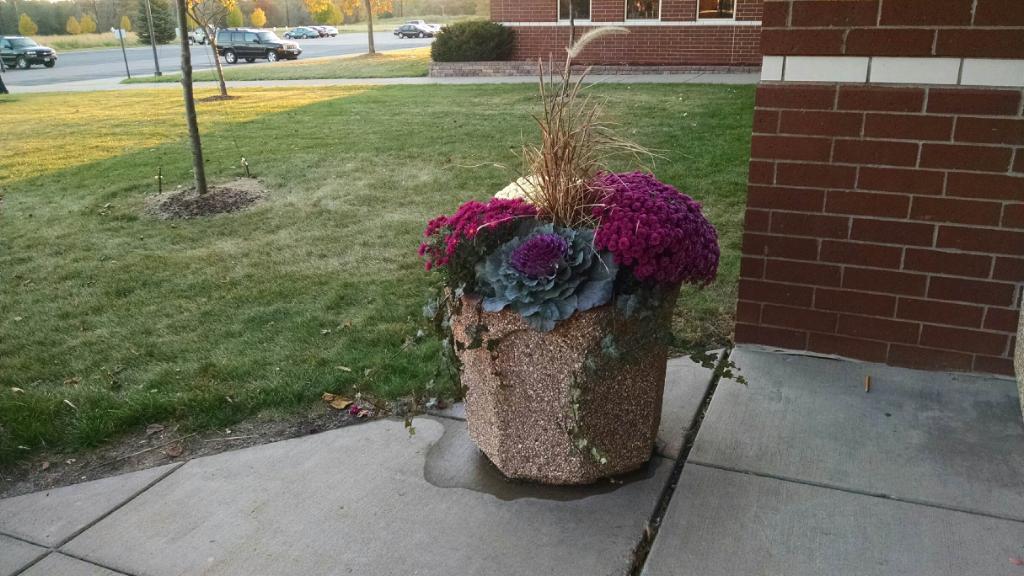 "I don't know there's something about it. You get your nails dirty. You should see me when I garden; i'm a mess. I don't know I like it, I like growing, I like the beauty."
Meet Michael Boggess; a Math teacher at Buffalo High School. Who has a unique background and an amazing hidden talent. He grew up in Redwood Falls Minnesota and lived there through high school, he then attended college in St.Cloud.
Boggess was always unsure about what career path he wanted to take, as many people are. But even as a child he knew he wanted to work with people.
"I thought in like 7th-8th grade I wanted to teach math but I wasn't any good at it, and then through high school I worked at a garden store and the owner talked me into 'oh you should go into pharmacy' so I went to pharmacy. I got to college and I had to take a lot of science and math and I didn't like the science but I liked the math. So there you are. I did the math and I dropped the science. And I thought what do you do with math and I always thought I wanted to teach but that came and went and now I can say I'm glad I taught."
After college Boggess taught at Eden Valley Watkins for 6 years. But it never really clicked for him because the town was too small. Buffalo called him and asked him to work there. He happily agreed. He packed his things and moved to Buffalo because he liked the town size. Boggess is now on his forty second year of teaching. Many people have inspired Boggess but one stands out the most.
"If it was a teacher, I remember my 10th grade English teacher, Mr. Hoffman. He commanded respect and he got people to work and I work hard for him and I didn't like English."
With the years of teaching Boggess has decided it is time to retire. This isn't something that comes easy to him, as he is losing a big part of himself.
"Oh gosh.. It's hard. You know. I'm going to miss the kids, i'm going to miss teaching, i'm going to miss fellow workers, so it's going to be hard."
Boggess is a very kind and intelligent man, who loves people. He values family, friends, students, money (as he needs it), teachers, co workers, just people in general. He has 2 boys Caleb 26, Collin 22 and a wife.
Plans are gardening after retirement. It keeps him busy from March to November, he might get a job at plant nursery. He plans to travel and read after retirement. Boggess has been gardening his whole life.
"My dad grew up on a farm. I didn't like gardening because he always made us go pick the peas, but then he always had flower gardens too and he used to save flowers and bring them in, in winter."
Boggess has had his own gardening business for 8-10 years and used to work for another gardener for 8 years, he has won awards from the city of Plymouth and St.Paul for his work.
Boggess is very passionate about his work. He enjoys every aspect of it. If he could choose to be any tree he wanted he would be them all.
"Oh I don't know. The first thing that came to mind would be a Magnolia because they have great big beautiful flower. I couldn't limit it to one; I like an oak they are big and stately, but i'm just a little person. I don't know I'd be a lot of trees. No, I couldn't say one tree i'm sorry."