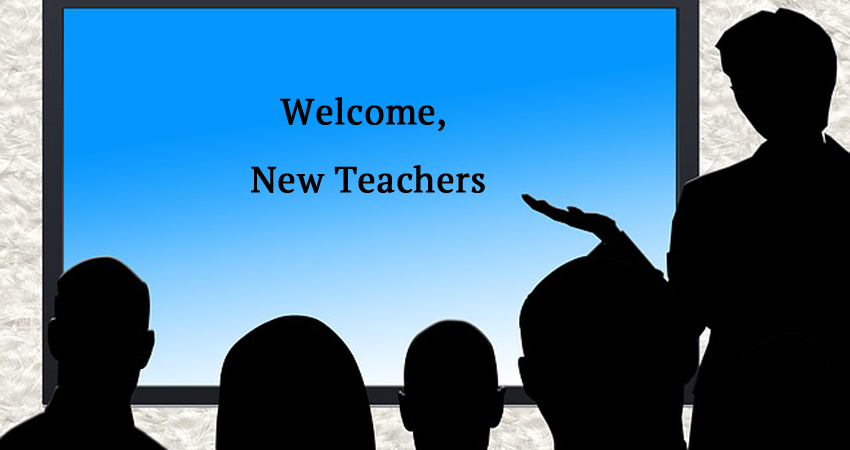 Nickelsen, Mullerleile, Scherer: the Latest Additions to BHS
With retirement and educational changes occurring at BHS, we always welcome the new school year with new teachers. This year, BHS welcomed over 5 new additions to the teaching staff at various points in the year.
One these changes occurred in the Phy. Ed department with the addition of Megan Scherer. Coming straight out of college at the University of Minnesota, Scherer might just be the youngest teacher at BHS.
"When I walked into the school, I was like 'I like this place', I really liked it here, everyone was very welcoming, it wasn't intimidating. I was coming into an interview feeling very comfortable. […] I called my mom afterward and was like 'Mom, if I don't get the job there, I am going to be so sad because I know I'm not going to love a school as much as I love this one'. […] Some people say that you get a feeling here, and I definitely felt it," said Scherer.
Being one of the youngest teachers in the building hasn't stopped Scherer from implementing new teaching styles and presenting her ideas to more experienced teachers. In fact, she has found the staff to be extremely open to her ideas.
"I had the opportunity to write curriculum here for health over the summer, […] everyone cared about my input even though people could look at me like 'you're a first year teacher, you don't have any experience'. Everyone has been very receptive and helpful with new ideas," explained Scherer.
Not only has the Phy. Ed. department seen changes, but the World Languages department has seen great changes in the teaching staff. A part of the three large changes in the department, Elizabeth Mullerleile, the newest French teacher, has a very unique background at BHS. She began her experiences at BHS as a substitute teacher and an AVID tutor.
"As a sub [before being a World Language teacher], I've been outside this district, and there are quite a few high schools where you walk in and the feeling that you get from being in the building is not a happy feeling. Here, it is happy. I'm sure part of it is the open architecture of the building but then the staff too seem to sincerely enjoy being here," said Mullerleile.
Even after Mullerleile's teaching experiences at BHS much of the large building is still unknown territory to her.
"As a brand new teacher, during new teacher workshop week, we were given a tour of the school. Mark Mischke was our tour guide and he took us through rather quickly and I had no idea how big this building is. We were in parts that I had never seen or knew existed. […]  When I venture beyond the main area of the building that I know, I'm still wishing I had dropped bread crumbs along the way because it's huge. This building is absolutely huge," said Mullerleile.
Mullerleile was not the only addition to the World Language department this year, Jess Nickelsen was also added as a Spanish teacher. Although it was not her first year teaching, her experiences from her previous teaching job in Wisconsin for the last nine years remind her of BHS.
"I feel much more at home here than I have for a long time. I taught in Wisconsin for nine years at a school that was very similar to here, just smaller. […] So this fits very well, I feel very welcome with my department. […] I think this is absolutely the place that I was supposed to be," said Nickelsen.
Nickelsen has brought many new ideas and teaching techniques to the World Languages department, including as she described it, 'the ground shaking revelation' of not having massive amounts of homework that are usually associated with taking a foreign language. This idea relates to her overall perspective of teaching a language.
"Kids need to feel safe and accepted, and I don't think I could teach anything other than a foreign language, it's a way to be goofy at a high school level. We're always making weird skits and activities. I think you can still be juvenile but learn and thats why its a good fit to have a language because you are teaching basic things but for kids that are at a higher level for humor level. […] I think that if I have fun, they have fun."
Nickelson, Scherer, and Mullerleile each came to BHS with individualized teaching backgrounds but have each found BHS to be an optimal workplace for them. BHS is known to our new staff as a place where students put forth willingness to try, administrators put forth effort to ensure the success of the school, and where colleagues are helpful and interested in the ideas of the teaching community.