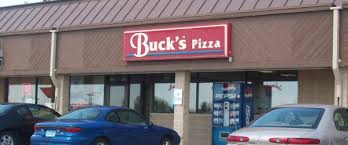 The town of Buffalo offers a large variety of locally owned restaurants, and chain restaurants. Buffalo has "small town" restaurants of all different types of cuisine. Including El Mocajete, Bucks Pizza, and J's down under. The city also has chain restaurants such as Perkins, and Applebees.
El Mocajete is one of 2 family owned Mexican restaurants.It's located off of 25 in the old burger king. They opened in 2007, and have been doing so well they are opening one in Delano. They serve traditional Mexican food, from authentic family recipes. There menu consist of everything from tacos and burritos to rice and chicken. It is family owned by Jerry and Lopez who moved here from Mexico. It is run by his family and friends."I've worked here(elmoco) for 6 years and its the best experience I've had. The regulars are wonderful, and my bosses are the best I've ever had!" Says manager Tina
Bucks Pizza is a family owned franchised pizza place located off of 55. It is highly recommended by the people of Buffalo and the only one located in Minnesota. Bucks pizza has been apart of Buffalo for 20 years. They serve their signature pizzas, chicken wings, stromboli's, and much more. " I personally like the bacon cheeseburger pizza the best. I think it's super different and more people should try it." says employee Connor Boster
Located in the heart of Buffalo, J's is the most famous family restaurant. J's has been around since (date). They have many of the original foods such as an ice cream bar with old flavors like peppermint bon bon. It really adds to their atmosphere. "It's such a family friendly place! There are so many regulars who come every sunday and it is just a happy place to be. I also would say the owners have a lot to do with it." Says staff member Halen Groenke. Dale and Patty have been there since the start, and have put a lot of hard work into it. "They are always there and the customers love them. . Not only is J's family owned it also includes a bar underneath. They refer to it as "J's down under". They play live music with dancing on the weekends.
Whether you're a local, driving through, or here for a visit, Buffalo has many different choices of food that won't disappoint. You can choose from many different restaurant family, and chained owned of all different cuisines on your next stop in Buffalo.