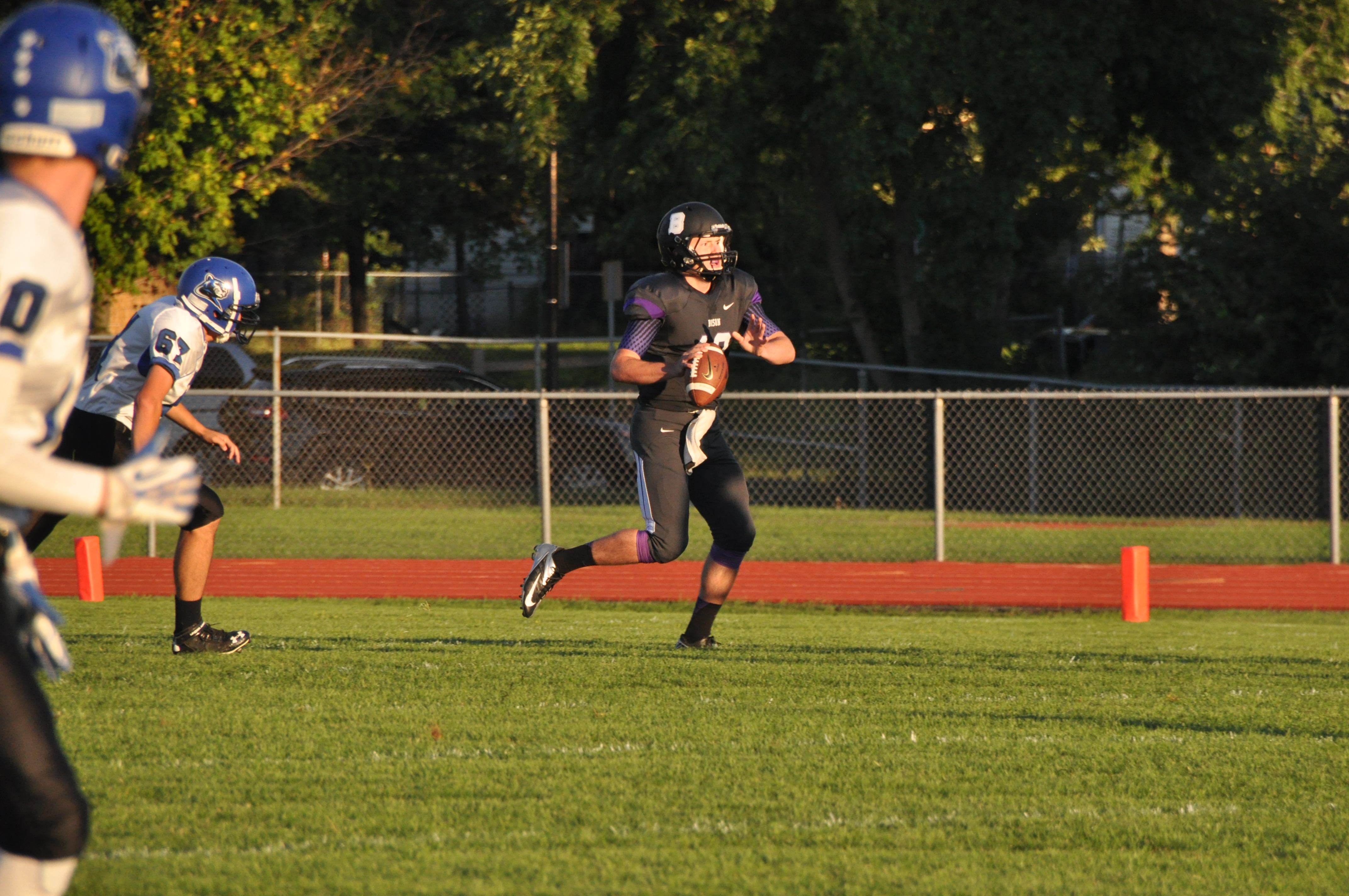 Buffalo has never blown away the State with its athletic programs. The school won its first athletic team State Title in 2007, beating Robbinsdale Armstrong in the class 4A basketball final. Two years later, Buffalo's track and field team found its way to winning their first State Title in 2009. This is arguably the peak of Buffalo's athletics winning two State Titles within two years.
At the same time, the school had a superb football team. Buffalo's football team from 2007-2010 posted an impressive record of 23 wins and 6 losses. Although the team never made a State Tournament appearance, they came remarkably close in back to back years. Losing to Brainerd 33-20 and St. Cloud Tech 39-21 in the Section Championship both years.
With 11 Mississippi 8 Conference Championships over the course of 4 years,  Buffalo seemed to be on the verge to becoming the conference powerhouse.
However, in 2010 Buffalo started to add more sports to its athletic program.  When these sports became available to students, there was one sport in particular that stood out. Lacrosse seemed to soar among all other sports.
Junior Dallas Perkins has found a plethora of success in lacrosse, already receiving emails and letters from Division I schools.
"I was interested in lacrosse because it is kinda like a mix of hockey, football and soccer."
Students like Perkins are more common than you may think. Although they may not share the same success as the "lax god" of BHS. Students are starting to choose to only participate in one sport.
"I dont play any other sports anymore because I dont want to get hurt and in hockey and football people always get hurt," said Perkins, when asked why he only plays lacrosse.
Perkins older brother Austin Perkins was a 3 sport athlete at BHS playing hockey,football and lacrosse. Having 3 sport athletes was a lot more common 5 years ago then it is today. So now the question becomes, has there really been an athletic decline?
In my opinion the athletes at BHS haven't gotten worse. I think it has more to do with athletes having many more options in what they want to participate in. Students are starting to choose one sport and playing year round in that particular sport, instead of competing year round in 2 or 3 sports. For this reason we have seen a recent downfall in certain sports, such as football. The number of kids trying out for the team has drastically dropped, virtually seeing the whole junior class quit. The football team didnt even have enough students to have junior varsity team. The junior class is considered to be the best class of lacrosse players in school history. Taking to former football player Max Hershley "I quit football to play for the Minnesota Loons in the fall this year."