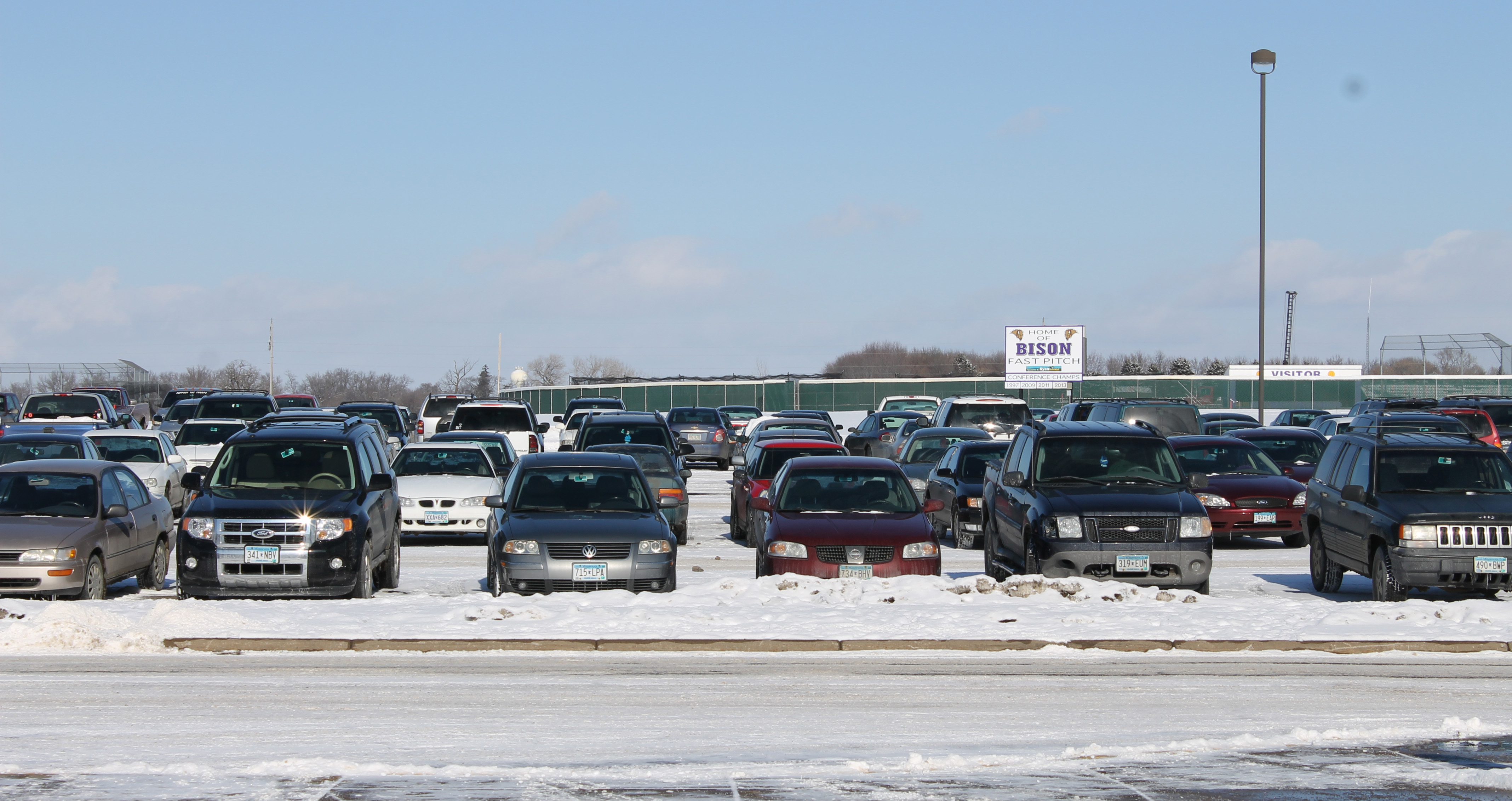 "We shouldn't have to pay $100 a year to park in the school parking lot," said Senior Shianne Kempel. "The potholes aren't fixed and they don't plow it when it snows. Think about how much money the school makes in just parking lot fees per student. They can definitely afford to fix the potholes, repaint the lines, and plow the snow with that kind of money."
The student parking lot is leaving many students and families in frustration. To park in the parking lot it's $50 a semester. However, if students choose to opt out of busing it's only $50 dollars all year. Even with that opportunity many students still think they shouldn't pay all year.
"I got the second semester for free. But I still think it's overpriced," said Junior Maddie Vick. "We shouldn't have to pay for parking at all."
  Some students are upset because being a teenager and paying for so many things while still going to school can be challenging. Most upperclassmen are starting to gain more and more responsibility and aren't relying on their parents as often as they used to.
"I pay for my own gas, cleaning my car, insurance, my xbox live, my fees for shooting, and my phone bill," said senior Maxwell Hartman."I have absolutely no money to be wasted on buying a parking pass."
What a lot of students don't know is that the money we pay for the parking goes to good causes such as, hiring a parking lot supervisor. Mr. Davidson does the parking permit check making sure everybody is up to date with the passes. The money also goes to fixing potholes and hiring a greeter to the students driving in to keep students safe.