Cheerleaders Take First at Nationals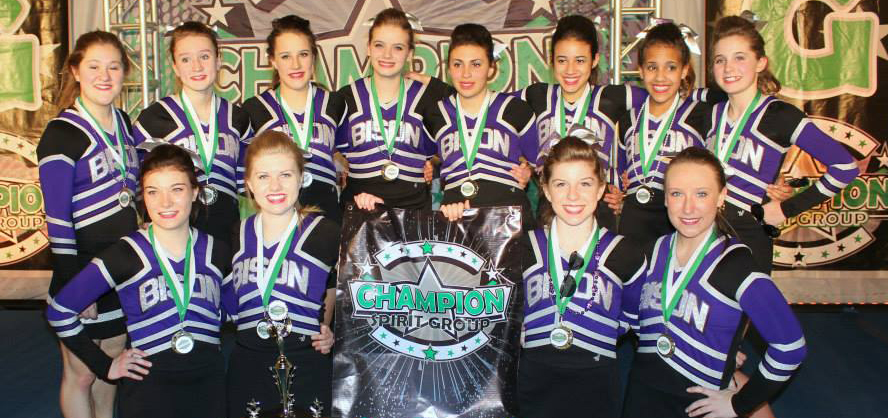 Four years ago the BHS competitive cheerleading team was formed. Over the course of those four years they've been working hard towards their goal of heading to Nationals. Last year, that goal was accomplished, and was met this year as well.
"We decided to do something different from Florida this year, so we went to a local nationals in Wisconsin Dells. We worked extra hard during the months beforehand because we knew we would have a better chance of placing-and we did!" said Senior and Captain Lainy Von Bank.
On Friday, February 14th the team left for Wisconsin to compete at Wisconsin Dells at the well-known competition, Duel in the Dells. Having competed nearly flawless routines both Saturday and Sunday, the varsity team took first in their division, which consisited of three other teams. Being their last competition of the season, the girls were happy to end on such a good note. 
"The competition as a whole was a great way to end my five years of high school cheerleading. It was a fantasic year, and I'm going to miss all of the unique personalities on the team." said Von Bank.