Khalil: The thousand year old T-Rex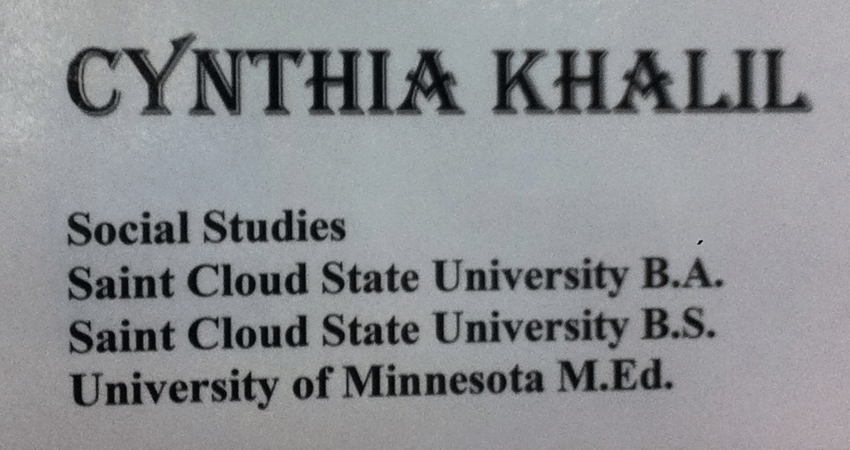 We all want funny teachers that can joke around in the classroom. One of those fun going teachers it seems like we have here at Buffalo has been here longer than most.
"Thirty eight years here at Buffalo High School. I hope that I am helping students everyday. I have had many jobs; nurses aid, clerk at a Ben Franklin store, and what's kind of different with this one is I do believe if I help one person, I've made a difference," explains Cindy Khalil.
As a teacher she has her goal set for every day of every single year, but she also has her quirks. If you've had Khalil as a teacher she has her famous sayings like, hip cat, t-rex; calling teachers Todd Manninen and Devin Davidson. You hear giggling in the classroom after she says goodbye to Carl Azuz from CNN Student News, or always referring herself as a t-rex.
"From a very young age I knew, either a pharmacist or a teacher," says Khalil.
You have probably had her as a teacher for American Experience your freshmen year, or Current Events class. Like we all know first impressions are everything and for Khalil it is a mixed review.
"I thought she was kind of crazy at first. I really did, I could tell she was going to be a fun and easy teacher. I like how she isn't afraid to share her opinion, about something," says freshmen Kacy Crawford.
When the retirement question comes up she knows she will, but there is a big question mark for Khalil when it comes to when.
"I don't know. I like what I do, but I will retire," said Khalil.