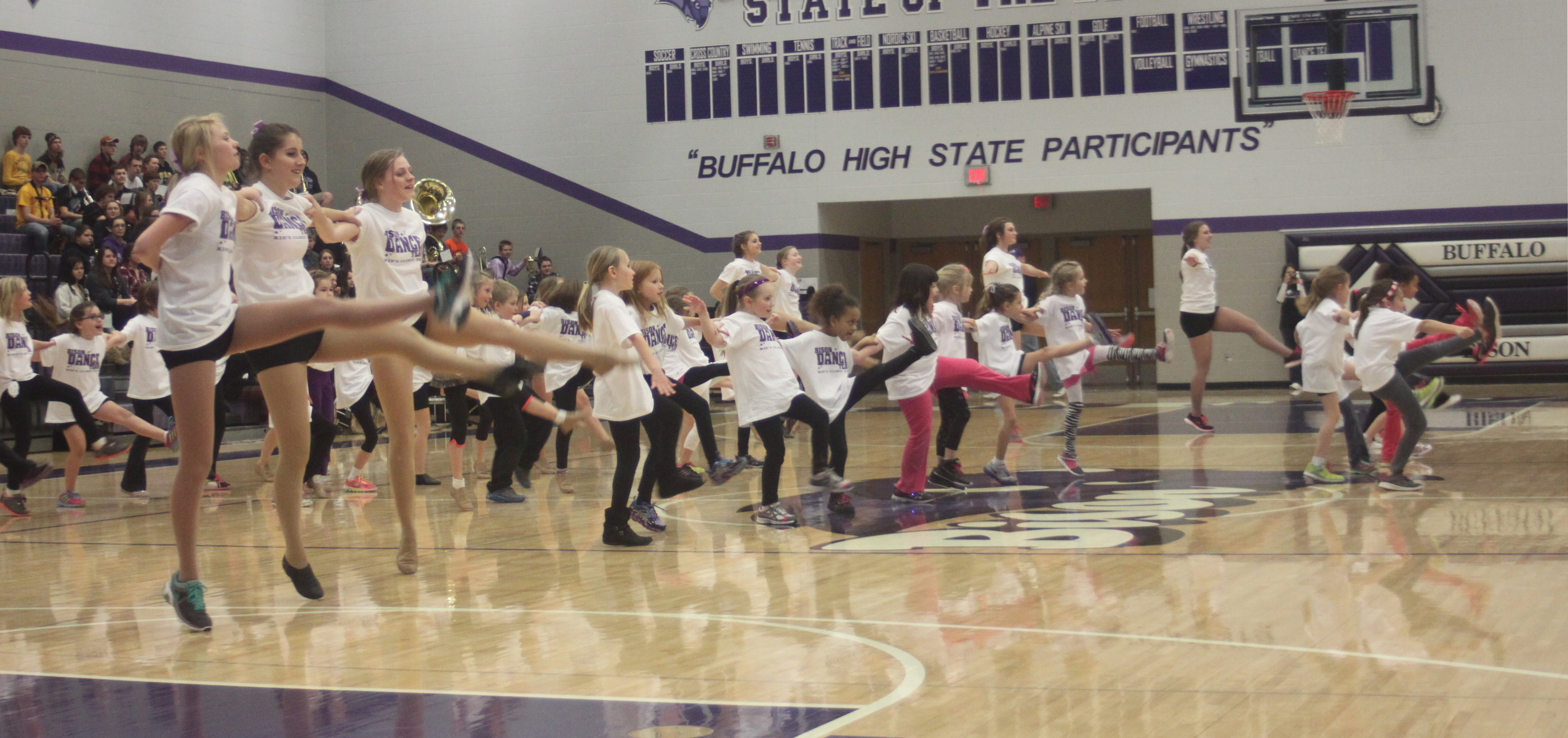 Not Your Normal Half-Time Show
This week, the dance team gave elementary age kids a chance to shine. During the halftime show at the basketball game against St. Francis, 55 elementary aged kids had the opportunity to dance in front of an audience. For the past week, the girls on the dance team had been making routines to the songs "Space Jam" and "One Way or Another," On Thursday when the kids got to the school was the first time they started learning the dance before walking on the court.
"We didn't have much time to teach the kids the dance," said Sophomore Mia Woodwick, "We had two and a half hours to teach them the dance, then an hour to eat and play games."
Each kid paid a fee to be able to participate in the evening performance. This included a pizza dinner, and the T-shirts they performed in.
"It was a nice way to raise money for the dance team," said Senior Jessica Faust, "but it was even more fun to have a chance to do something laid back and fun with the team before the season ends."