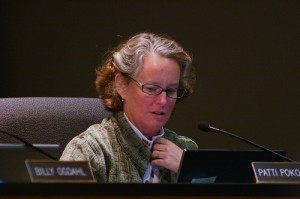 On November 3, 2009 voters will be in line waiting to vote for the renewal of the levy. According to the School Board Minutes meeting in August in the past two years of the district levy elections we have had have been unsuccessful. The district will not be will not be adjusting; the district will simply continue with what is already in place.
Superintendent Jim Bauckmade a recommendation to the board to focus on trying to maintain a stable budget for the district. According the School Board meeting minutes in August, the amount of the levy renewal is $110.55 per student and would be levied on 2011. Bauck suggested they concentrate on the renewal of a current levy that is set to expire after taxes payable in 2010.
"It will provide stability in the budget, but state funding continues to be very unpredictable…" Bauck commented on why the renewal is needed.
According to the School Board minutes, the district continues to face an uncertain financial future and new funding is needed. During the School Board Minutes meeting Bauck suggested that while the economy seems to be holding its own, perhaps coming back is the correct thing to do is ask for a renewal and not create any additional hardship.
"The renewal will provide budget stability for the district to the degree we can control locally, without raising new, additional taxes." said Bauck.