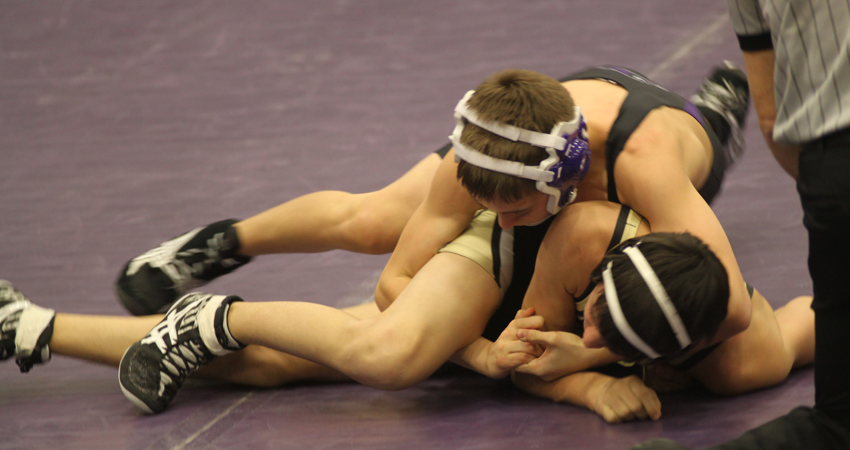 Treptau leads the wrestling team to success
The Buffalo High School wrestling teams are having a great season. So far their record stands at 10-12, which is dramatic improvement from last year's 2-16 record.
"We're doing very well. Even though the season is getting to be a long one, the wrestlers are doing a great job and I'm very proud of them," said head coach Jason Maurer.
On Friday Jan 31, 2014 the wrestlers had a conference match at Monticello High School where 10th grader Adam Treptau took second place. Treptau has been wrestling for seven years. His favorite move is called the Two in One Series. This wrestling move is when you are able to get both your hands on the opponent arms and take them down from that position.
Treptau has a total of 99 wins throughout his career. Just this season he has only lost three times out of 30 matches and he wants to take first place at the state championships coming up at the end of February which takes place in Rochester MN.
"The season is going well, I wanted to win every single one of my matches but I've lost three already which isn't so bad. I want to take first at state," said Treptau.
As a team, the wrestlers best match was against Kimbell High School during a meet here at BHS.
"It was the match where the wrestlers worked the hardest and they did a great job," said Maurer.
The team hopes to win a match a section so they can go to state. We wish them the best of luck on the rest of their season.