Maria Zimmermen chooses a different route to school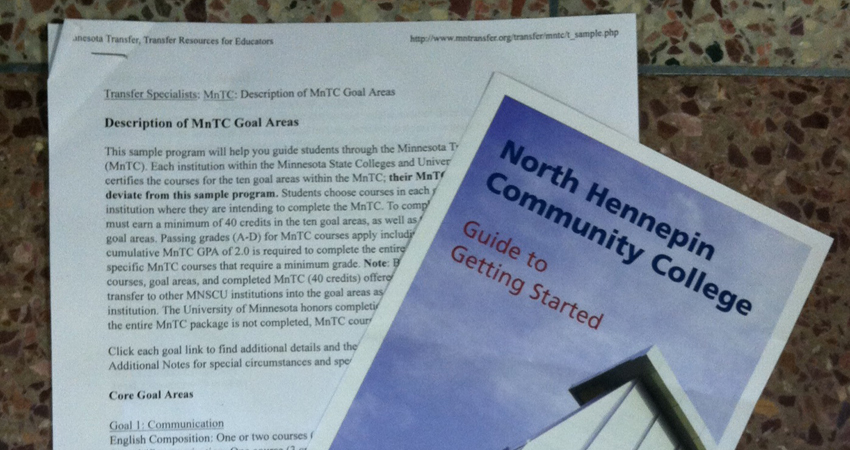 When you are first going into high school you think of the four more long years of school you have to endure. Maybe you think of the sports, or new fun activities you will get introduced to. You might think of the educational side of high school like credits, your transcript, classes you will need to take, or more commonly colleges. College becomes a big deal when enter high school and you to earn college credits you could take a CIS class here at the high school, or you could just do Post-Secondary Enrollment Options.
Sophomore Maria Zimmerman will be doing PSEO her junior and senior year. She has had to work very hard at achieving this goal of her's. Doubling up in her classes this year and striving to be in the top one-third of her class.
"My sister did two years of PSEO and I've wanted to do it ever since she got in," said Zimmerman.
Post will give college credits to you while doing school at the college or university of your choice, but there are certain requirements that you have to do in order to get accepted by that college or university you are applying to do PSEO at.
"I will save thousands of dollars and I will get college credits for all my classes I take. I'm quite sure if I'm going to Bemidji State with my sister or just going to North Hennepin Community College," explains Zimmerman
Tuition and book fees will paid in full as well, but doing Post will require you to not attend high school. No more riding the bus in the wee early hours of the morning, or nasty school lunches. You will be able to live in a dorm at the college or university of your choice, depending on what school you apply to, or commuting back and forth from that school."I am going to miss my friends the most, but I am looking forward to starting fresh," says Zimmerman.
If you're looking for that different route to school and are eager to get the college experience, take a look at Post Secondary Enrollment Options.