Kickin' Cancer's Butt One Game at a Time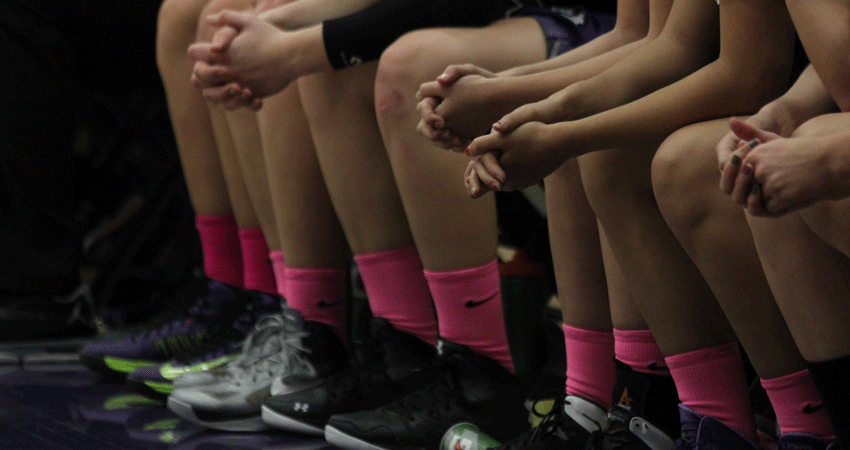 Senior Collin Olmscheid had 30 points and Senior Sam Ortmann with 18 points. Boys won 74-73 and girls lost 63-47. On Tuesday January 21st our Basketball programs for both boys and girls played home against Monticello. This night wasn't just about winning or losing a Basketball game; this night was about a program that helps many people all across the country.
Coaches vs Cancer is a program run through American Cancer Society. This is a program that helps coaches and communities fundraise and help fight cancer. Coaches vs Cancer has raised over 87 million dollars. The money raised this year has all been donated to The Hope Lodge in Rochester, an American Cancer Society program that supplies cancer patients and their caregiver a free place to stay while they a traveling for treatment.
In 2012, St. Michael's Sophomore Luke Letellier had been diagnosed with cancer and their basketball team had dedicated their Coaches Vs. Cancer game to him. In the past we have dedicated a game to Zach Schmidt, 2013 Buffalo Graduate. His sister, Mallory Schmidt, spoke for him at halftime and explained a little about what he was going through and how Coaches Vs. Cancer benefits people affected by cancer. This year we dedicated our game to the Hope Lodge. This is where Junior Abby Deneen's dad went after he had been diagnosed with cancer.
" We've come to the realization that everyone will be affected by cancer at one point in time," said by Nick Guida, Varsity Boys Basketball Coach, " No matter how small the dollar amount, we are trying to find that one thing that can be the cure."