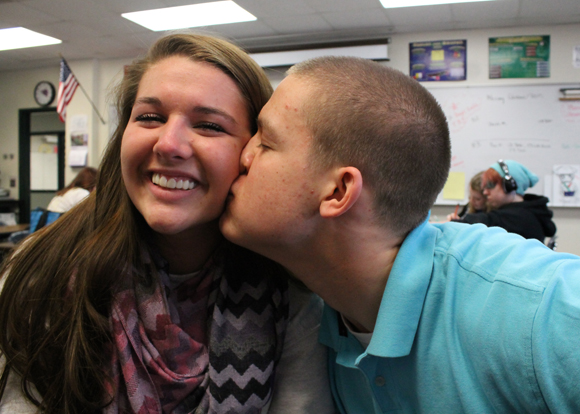 On Sunday, March 8th Senior Connor Mann took Sophomore Anna Demgen to what she thought would be just a Hoodie Allen concert. Little did she know that Mann had a little something extra planned for the evening.
"It seemed like an ordinary concert," said Demgen. "I had no idea what was about to happen."
Then, half way through the concert Mann was approached and talked to by a man who was part of the security team at the concert.
"I thought he was in trouble," said Demgen. "I was a little scared for a bit."
After Mann's conversation, her fear turned to excitement as he was pulled up on the stage: right next to Allen. Allen then  proceeded to give Mann the microphone and he said, "Anna, will you go to prom with me?" She emphatically replied, "Yes, I would love too."
The emotions were high, as the two just shared a very special moment.
"I was crying, shaking, and I could barely talk," said Demgen. "I didn't even know what to think, it was sort of like being stunned."
This invitation has caused mixed reactions among the students at the school. Girls are blown away by how great it was, while guys are now upset that all of their ideas now seem lame.
"What is everyone supposed to do now? How are we supposed to compete with that?" said Junior Collin Olmscheid. "I can't live up to that."