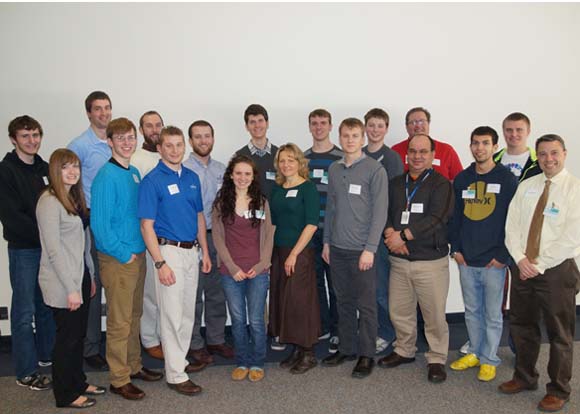 As you walk into the lobby of Emerson, you immediately feel like you're on the cutting edge of technology. A security guard, gun strapped to his side, has been awaiting your arrival behind his desk. It all seems a bit far-fetched to see security like this on a leisure school field trip, but the students approach the desk with an avid smile regardless. After a few students relieve themselves after the hour bus ride, they were handed their name tags and escort passes and went onward with their tour.
"I thought this visit was one of the best field trips I've ever had, because it put us in touch with real jobs and real people relating to our studies," said Junior Andrew Iverson.
The tour started with students meeting the mentors, whom they had been emailing for the past few weeks, for the first time.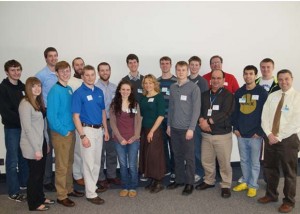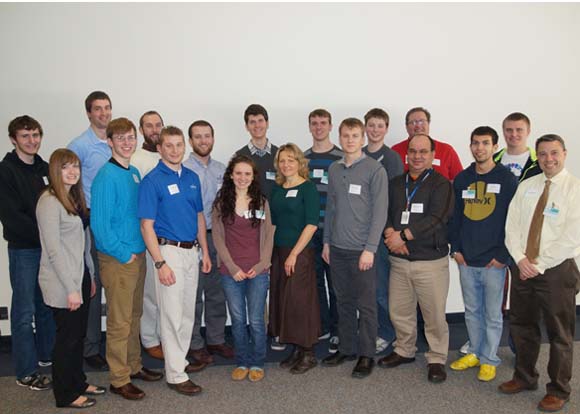 "My mentor was gone the day we visited, but the one I got was rather–fun," chuckled Senior Jonathan Wirkkala.
After eating taco salads and chatting with their mentors, the pairs went on a trip through the facility to view their mentor's place of business. These varied from a CPU building station, to a station which tests nuclear reactor sensors. Once done with their tours, students and mentors met back in their meeting room for a final chat with mentors.
"Overall, I think my students really enjoyed their time at Emerson and I hope to be able to do the same thing next year," said Physics Teacher Paul Anderson.