Top 5 unique ways to ask a girl to prom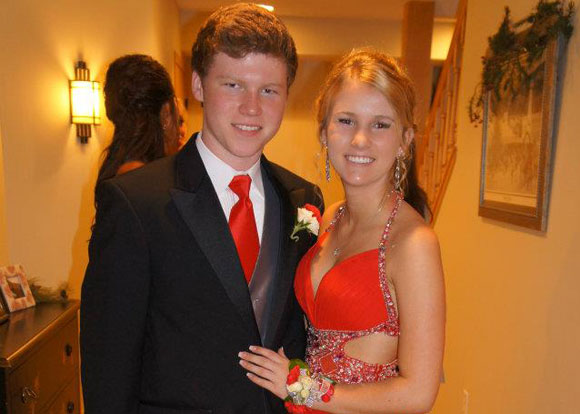 You always hear about the usual ways to ask a girl to prom, but girls really want to see a guy's creativity in such a memorable moment in their high school career. Some cool ideas that girls suggested are:
1. Fortune Cookie
2. Parking Ticket
3. Candles spelling out "Prom"
4. A scavenger hunt
5. Over the intercom during school
Last year, Senior Hope Mueller got asked by Senior Jordan Johnson. At first he wrote a phone number on her car with a note saying to call the number and wait for it to go to voice mail.  The voice mail Johnson made said "Hope Mueller will you let me escort you to Prom?"
"I thought it was creative," said Mueller. "I was really surprised and was caught off guard. I felt like it was an original way to ask someone to Prom. Hopefully, he can think of another creative way to ask someone this year."
Junior Lauren Thielen got asked by Senior Aaron Odgahl last year. She saw "PROM" shoveled out in the snow with candles lit in the center of it.
"It was very unexpected," said Thielen. "It was a great way to get asked because no one else had the same idea as Bucky did."