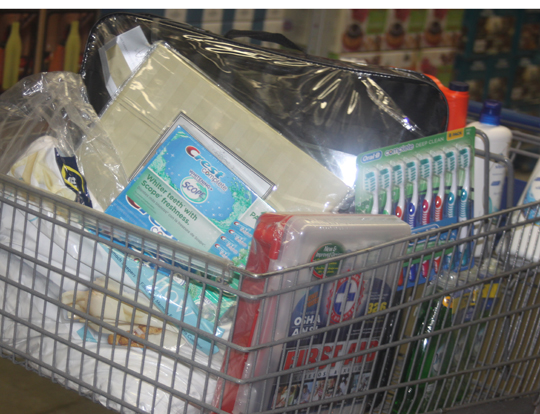 Preparing for college takes a lot of work, but when it comes to buying supplies how do you choose what you want? Throughout the year stores like Target and Walmart have sales on various items such as; sheets, lamps, and bedspreads. So, should you start buying college merchandise in high school or wait until the last minute to purchase things?
"I started buying stuff for college my junior year," said senior Emma Groth. "I think the best time to buy is a few weeks after school starts when everything goes on sale. "
"Sophomore year is a good year to buy college supplies because you have time to look for sales," said sophomore Crystal Malewicki.
Purchasing items ahead of time may save you hundreds of dollars. Buying materials ahead of time can save you a lot of stress. One of the best days to shop may be on Black Friday when there's deals galore.
According  to http://voices.yahoo.com/top-ten-must-haves-college-freshmen-6547502.html these are the top ten college buys
1.All weather clothing items
2.Toiletries and cleaning supplies
3.Dishes and utensils
4.Alarm clock
5.Power strip (more than one plug in)
6.Organizers and storage bins
7.Bedding and linens
8. Laundry supplies
9. First aid kit and medications
10. Favorite items from home