BHS Students participate in annual Buffalo Triathlon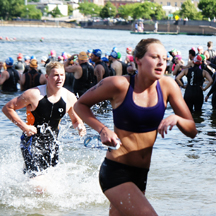 "To some extent, we are all labeled by what we're able to achieve. But more importantly, we are defined by what we attempt." said triathlete Scott Tinley. This quote is written on the homepage of the Buffalo Triathlon website, encouraging athletes to sign up for the challenge.

The 2012 Buffalo Triathlon had over 1,500 participants, ages ten and up. Some of these participants were students at BHS. Juniors Britta Oden, Jackson Elliott, and Senior Michael Burgdorf participated in the race this past Sunday, June 3rd.
The Buffalo Triathlon course was designed in 2005, and begins and ends at Sturges Park. There are two courses, an Olympic course and a short course. The Olympic course is approximately a one mile swim, 26 mile bike ride, and 6 mile run. The short course is half of this.
"It's a fun race," said Elliott. "It's pretty short; you can push yourself."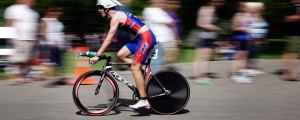 Elliott trained alongside his brother, Will Elliott ('11), by biking, running, and swimming a few times a week. Burgdorf trained between 70 and 80 minutes a day, and practiced with the distance track team.
"I didn't have any problems. [The race] was easier than last time." said Burgdorf. "I was racing against the kid who got second last year and I passed him at the halfway point of the run. I was feeling really fast."
Burgdorf participated in the Olympic Course and received first place for his division, ages 15-19. He beat his previous time by 12 minutes. "Swimming is what killed me." he said.
It can be a lot of work, but BHS students advocate participation.
"If you want to do it and lack the courage, go do it." said Burgdorf. "Anyone can do it, it's not hard. It's a lot of fun."