Chris Cloud skypes with The Hoofprint about "Doing it Together"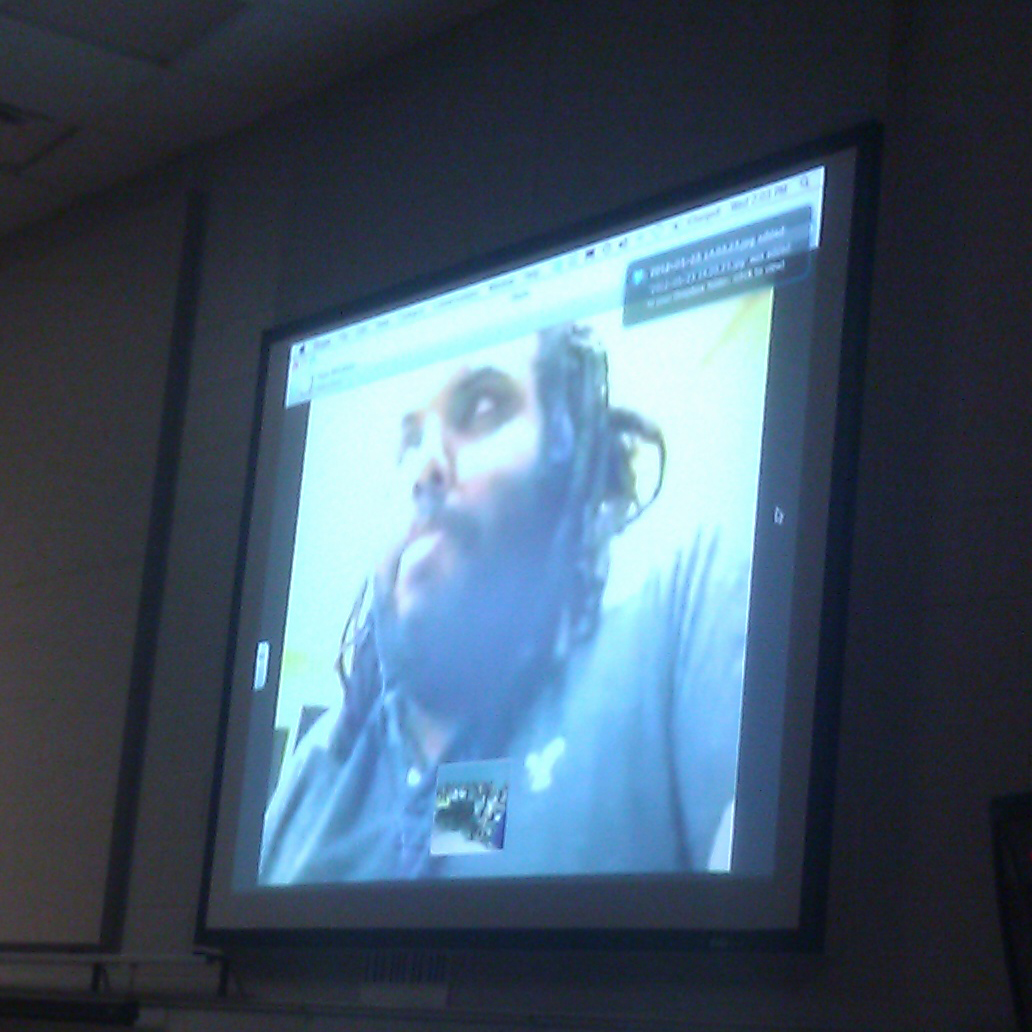 As the school year comes to a close, students and staff are beginning preparations for next year. For The Hoofprint, this means creating a brand new staff. The 2012-2013 Hoofprint staff consists of 50 student members. To keep 50 students working together in a positive way is not an easy task, so Adviser Ryan McCallum invited Chris Cloud to Skype with the staff about the power of "Doing It Together".
Cloud is the co-founder of MPLS.tv, a website dedicated to telling the story of Minneapolis, for Minneapolis, by Minneapolis. He spoke at a Ted Talk at the University of Minnesota in April, where McCallum first asked him to speak. Here are some pointers he has for not only Hoofprint staff members, but anyone:
Do not be afraid to experiment, try new stuff, and fail.
Discover things.
Use your intuition.
Be yourself. Individuals are what make collaboration so amazing, beautiful, and important.
"Haters gonna hate."
Use criticism to motivate you to do better next time.
"Don't plagiarize. That's bad."
Remember that every idea is a good idea. There are no bad ideas. Ideas are always valuable.